The recent violence in Charlottesville, VA has many of us upset, hurt, confused and not sure where to turn to. We want to help, but it can be overwhelming. We may feel defeated and disheartened. We may feel like giving up, but we can't. We have to keep fighting for people like Heather Heyer and Deandre Harris and all the nameless victims affected in Charlottesville and around the globe. Since the 2016 election, instances of race-based violence and threats have increased across the country, and the white nationalist rallies in Charlottesville proved that racism is still very much alive in America. Things aren't going to change over night. It will take years to fix the system, stop the violence and help the people who are disadvantaged and oppressed. We need a giant shift in action and our beliefs if we are to continue the headway that has been made so far. We all talk about wanting a better world for our children, but we need to be willing to stand up, yell, fight and do something to make that happen. We are better than what happened in Charlottesville and now is the time to prove it!
I've compiled a list of ways you can help and organizations you can donate to. It's not always about monetary donations. You can help by volunteering and making phone calls. Make your voice heard and let's band together to stop this hatred and violence!
Donate and Volunteer:
C-Ville Victim Relief Fund - Organized by Unity Cville. Everything raised will be given to the city of Charlottesville. https://www.gofundme.com/united-cville-victim-relief
GpFundMe for Heather Heyer - Murdered by a white domestic terrorist. https://medium.com/@SaraJBenincasa/what-to-do-about-charlottesville-dfc7d6636d56
GoFundMe for Deandre Harris - The 20 year old back activist who was assaulted by white supremacist with poles in Charlottesville. The funds will go to covering his medical bills. https://www.gofundme.com/i-was-beaten-by-white-supremacists
Brody Jewish Center at the University of Virginia - UVA's Hillel offers community and education to Jewish students and their allies at the University. https://secure.lglforms.com/form_engine/s/jML0Uah5iSxU5YZKzwBFkg
Charlottesville Health Center (Planned Parenthood) - Serves Charlottesville and the surrounding areas, offering low-income people (especially women) access to affordable health care. https://secure.ppaction.org/site/Donation2?df_id=24756&24756.donation=form1
Black Lives Matter Charlottesville - The Charlottesville chapter is dedicated to "working for the validity of Black life". https://www.paypal.me/blmcville/
Charlottesville Pride Community Network - A LGBTQ advocacy and outreach organization dedicated to creating a "vibrant, visible, and inclusive LGBTQ community presence in Charlottesville". http://cvillepride.org/sponsor/support/
Showing Up for Racial Justice Charlottesville - Dedicated to ending white supremacy. Donations will go towards supporting communities of color with supplies for this summer, honorariums for trainings and workshops run by people of color, paying artists for their work that is used at trainings and workshops, day-of supplies like water and food, printing and media costs, securing training space and day-of child care. https://www.gofundme.com/cville-white-supremacy-resistance
The Women's Initiative - Offers mental health services to women, specifically focused on counseling, social support and education. http://thewomensinitiative.org/donate/
Legal Aid Justice Center - Has 40 offices across Virginia, including one in Charlottesville. They aim to battle pottery and injustice by solving critical legal problems for individuals and communities. https://salsa4.salsalabs.com/o/51626/p/salsa/donation/common/public/?donate_page_KEY=11637
Islamic Society of Central Virginia - Serves the Muslim community in Charlottesville and Albemarle. http://www.charlottesvillemasjid.com/support-us.html
NAACP Albemarle-Charlottesville - http://www.albemarle-cvillenaacp.org/
Black Student Alliance at UVA - https://securelb.imodules.com/s/1535/16-uva/index.aspx?sid=1535&gid=16&pgid=1199&cid=2383&dids=409&BLEDIT=1
National organization for Women - Seeks to empower women in Charlottesville and beyond. http://www.cvillenow.org/involve.html
Meals on Wheels of Charlottesville - serves nutritious meals to many individuals, particularly homebound seniors who may have no other visitors. https://secure.squarespace.com/commerce/donate?donatePageId=554ba774e4b03b9398abaf4e
African American Teaching Fellows - Working to increase diversity among teaching staff in a system where only 10% of educators are African American. http://www.aateachingfellows.org/
Congregation Beth Israel - Only Synagogue in Albemarle. https://cbicville.org/contact
IMPACT Charlottesville - Interfaith organization working for social justice. https://impactcville.com/
The Arc of Piedmont - Helps adults with intellectual and developmental disabilities. http://arcpva.org/donate/
The Virginia Centers for Independent Living - helps adults with disabilities lead independent lives. http://www.vacil.org/va_cils_directory.htm
Big Brothers Big Sisters of the Central Blue Ridge - Provides mentorship to young people of the Charlottesville area. http://www.blueridgebigs.org/
Piedmont Housing Alliance - Helps diverse cliental in the Charlottesville area access affordable housing. http://piedmonthousingalliance.org/donations/
Beloved Community Charlottesville - Seeks to meet hatred with love in a creative way. http://belovedcommunitycville.com/
The Haven - Provides care for the homeless in the Charlottesville area. http://www.thehaven.org/
International Rescue Community - Work to settle refugees in the surrounding area. https://www.rescue.org/united-states/charlottesville-va
Sexual Assault Resource Agency - http://saracville.org/
Great Expectations - Work throughout the whole state of Virginia to help foster youth transition to work and community college. http://greatexpectations.vccs.edu/
Stop Hate Project - Actively working to combat hate incidents that take place across the United States on a daily basis. https://8449nohate.org/overview/
Southern Poverty Law Center - The SPLC uses litigation, education, and other forms of advocacy to fight hate and bigotry and to seek justice for the most vulnerable members of society. In addition to donating, you can use the SPLC's anti-hate online materials to educate yourself about hate groups operating in America today. https://www.splcenter.org/
Anti-Defamation League - The ADL was founded in 1913 to stop the defamation of the Jewish people and to secure fair treatment for all. Today, ADL fights anti-Semitism and all forms of bigotry by building bridges of communication and understanding among diverse communities all over America and Israel. You can also use their resources to learn how to talk to the children in your life about discrimination and hate. https://www.adl.org/
Muslim Public Affairs Council - MPAC works to promote and support social awareness of American Muslims and to increase the understanding and education of the general public to the social concerns of American Muslims. To provide non-financial support, you can engage with the MPAC Hollywood Bureau. https://www.mpac.org/
USC Shoah Foundation's Institute for Visual History and Education - Founded by Steven Spielberg in 1994, Shoah works to overcome prejudice, intolerance, hatred, and the suffering they cause through the use of the Institute's Visual History Archive. The archive has over 55,000 video testimonies, most of which expound on the Holocaust. The videos preserve the stories of the eyewitnesses of history to be studied in diverse settings worldwide, often using the Institute's innovative learning tools geared toward middle and high school students. https://sfi.usc.edu/
Color of Change - Color of Change works to strengthen the voice of Black Americans and increase elected officials' accountability to underrepresented constituencies by designing powerful online campaigns and using the Internet as a lobbying and communications tool. In addition to donating, you can align yourself with Color of Change's Hollywood Culture Project. https://www.colorofchange.org
Call Out Hate:
Several organizations are actively documenting acts of hate and you can help them by flagging bigoted behavior.
Reveal - https://www.revealnews.org/blog/help-us-document-hate-crimes/
Talk to your friends, family, co-workers and strangers. Discuss why violence bad and what it means long term.
Help Small Businesses in Charlottesville:
The Charlottesville 29 - A group dedicated to 29 restaurants within the area that seek to be "ideal" eateries. In light of the protests in the area, these restaurants are losing customers, which hurt the businesses. https://charlottesville29.com/
Many stores in Charlottesville closed in protest of the demonstrations of hate. When they reopen, shopping them is a great way to show your support to the city and local businesses.
Talk To Your Representatives and Local Police Department:
It's important to know what your city or town is prepared for. You can also contact your lawmakers - Virginia or not - and ask them to issue a statement condemning the Charlottesville rally.
Attend a Vigil or Protest:
Look up your zip code on Indivisible's website to see if there's an event happening near you. http://act.indivisibleguide.com/event/stand-in-solidarity-with-charlottesville/search/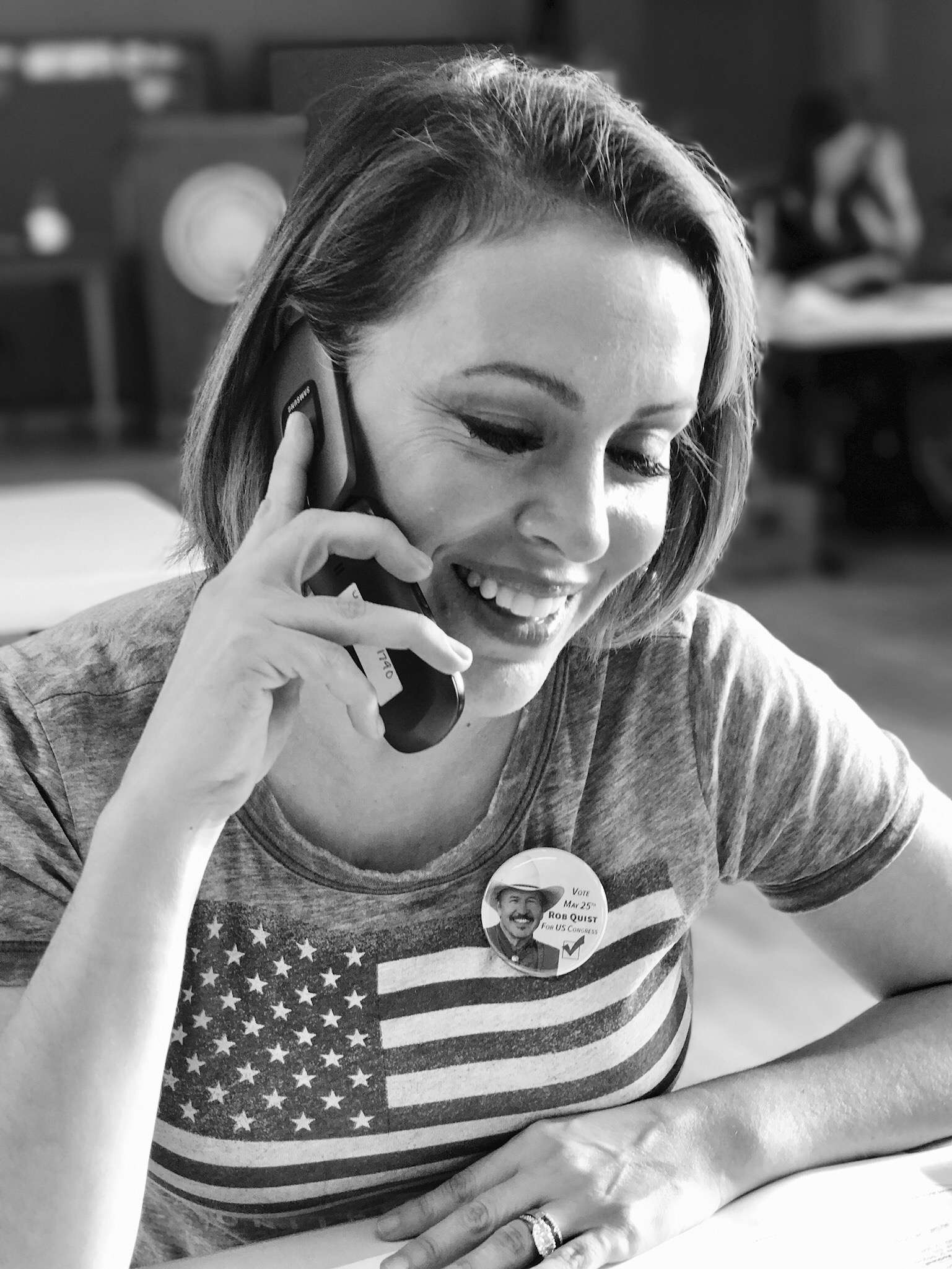 Contributing Editor: Alyssa Milano
Alyssa Milano is an Actress, Activist & Philanthropist. She is an UNICEF Ambassador who is trying to make a better future for her, and the worlds, children. Her Twitter Account is @alyssa_milano