Running for office was not what I expected. I knew I would have to devote time to campaigning and I knew I would have to put myself in an uncomfortable position of asking for money. But it has asked so much more from me - for while I recognize that I was not asking for money for me personally but so that I could serve the people I would represent - I did not recognize how far the personal sacrifice would go. That hit home on September 8th of this year. I had been informed a few days prior that my election was now a special election (by the time you read this I will probably have less than 20 days to go) because the incumbent was appointed judge. Then I learned that the individual I thought would be my opponent did not qualify, but someone else did. But most daunting to me was the fact that my youngest daughter was almost a thousand miles away, about to give birth and a hurricane was racing towards her in Miami. As she sent me text messages and emails I tried to calm her fears as I myself wrestled with the helplessness I felt to protect her and her unborn child. What could I do? Like many of us I took to Facebook, to reflect on what was going on and to "logically" get through my emotions and thoughts about what the campaign means, why I am running, and most of all, how do I stay strong for my daughter. I wrote:
Reflections this Friday morning. My youngest daughter is 39 weeks pregnant, 1 cm dilated and in Miami, right where Hurricane Irma is roaring towards. She is too far in her pregnancy to get on a plane, and too far in for labor to travel by car any significant distance. She is about to head to the hospital. I cannot get to her. All day yesterday as I worried about her and her unborn child I kept getting asked why I am running for office. This morning when I woke up the answer was clearer than ever. My party - the Democratic Party - is heavy with the pregnancy of a new generation of those who are preparing to take the mantle of leadership at a time that is as turbulent as Hurricane Harvey was. My district - District 117 - is heavy with the pregnancy of a citizenry that has been fighting for so long with daily struggles and old injustices in circumstances that are raging as Hurricane Irma is. Birth is messy. But what is birthed is a promise that all are called on to care for and nurture. For it is how we raise that child that determines our future. In times of crisis and chaos we must unite. Today, on this Friday before Hurricane Irma hits, today, on this Friday as I begin the wait of what will happen to my daughter, son-in-law and unborn grandson this weekend, I ask each of you to prepare for the multiple births that we are a part of and to commit to making our world a place in which our children will fulfill the promise we make them. Your vote for a democratic candidate this November in the special election means so much more than ever. As I assure my daughter her mother is here for her, I assure my district that I am here for you, each of you regardless of how you identify yourself. Together we can do this. I believe and more importantly, I know. Bless you this Friday morning. - Deborah
Zander came into this world just fine but with a very loud bang. He made it clear with the timing of his appearance that: 1. No one was going to tell him when to come or not; and 2. He was going to be a force to reckon with. And so are we, new candidates who want to work hard for our constituents. Perhaps our timing is not convenient for some or our appearance disturbs the way things ought to be for others. Maybe we are too loud? But like my grandson, we are ready to grow and learn and we are not going away. Two weeks later reflection time would come again. On September 23 a different storm would devastate another land so close to my heart as I struggled again with the meaning of why I am running despite the obstacles that kept being thrown in my way. I wrote:
Reflections Saturday morning - two weeks ago I did a reflection as a hurricane barreled towards Miami where my pregnant daughter was about to give birth. I am so happy to report they are both doing fine and as many noted, he will have quite a story to tell about his birth. Today, two weeks later my heart is again heavy. Puerto Rico, the beautiful island where my family comes from, was ravaged by another hurricane. Their entire power infrastructure was destroyed and many face six months or more without power. I have aunts and uncles and cousins who we have not been able to connect with. Puerto Rico is not alone. Many islands in the Caribbean were hit with these hurricanes. And then Mexico suffers an earthquake. My heart broke looking at the images of the school that collapsed and I could just imagine what those parents were going through not knowing if their child was alive or dead. I have shed many tears these two weeks as I watched at a safe distance. Then the news in my own country has been devastating in a different way - a party pushing aggressively a health care bill that will sentence many to death as it gives back millions to a privileged few. A president who once again stirs the waves of hatred and racism against those who protest peacefully as is their First Amendment right. Neighbors attacking neighbors because of a perceived slight on political ideology. It is interesting for me to note that when something needed to be done, and those who have the most experience and resources said they would not do it, so someone new stepped up and said "I will do it," how quickly the stones start to fly against the person who stepped up because they do not do it perfectly or are not the perfect one. No one is perfect. But people can learn. We can help them learn. We can stop being obstacles to them and to each other. They stepped up when others just sat there and complained and did nothing. They put their lives on hold and made the sacrifice and still they are demonized because they are not the one "who should be." Who determines who should be? The voters at election time. So to those who throw stones - hold the stones and go vote - on election day - November 7, 2017. Vote. Vote. Vote. Do not let the few take health care away from those who are most in need. Do not let the few take away your First Amendment rights of freedom of speech and protest. Do not let the few determine what will happen on your campus and in your homes. Vote. Vote. Vote. You can make a difference. #yourvotecounts #gapol#tearsareshed
So much has happened since that reflection. I'm sure each of us can add our own. But at the end of the day one thing is very clear. We cannot give up on our democracy, no matter the sacrifices or the consequences. My father served two tours in Vietnam. He is a victim of Agent Orange but he does not for one second regret his sacrifice for this country. He served his country and taught me that I need to serve as well. We all do in our own way. Some may run for office, some may volunteer at the food bank or homeless shelter. Each effort is valuable and for each of your sacrifices I am grateful. We must continue each and every day, one step at a time, and although it may seem that we are getting nowhere, we must understand that every hard-won inch forward makes a big difference in the long run. What makes change? Dedicated ordinary people like you and me. So get up, dust off, reach for another's hand and bring them along, because we all have work to do.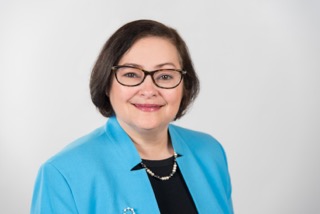 Contributing Editor: Deborah Gonzalez
Deborah Gonzalez, a candidate for Georgia House of Representatives, District 117, believes that a new relationship between government and citizens is necessary so that we can address the issues and create the solutions to resolve community problems. Neither can do it alone. Together there is no stopping us. It is time for a candidate who is ready to listen, lead, and get to work. Deborah Gonzalez is an attorney, a wife, and a mother of two. Her father served two tours of duty in Vietnam and retired from the military after 30 years. Her mother was an administrative assistant who retired from Hewlett Packard. Deborah's mother and father now run a small army surplus business together. Inspired by her family's hard work ethic and service, she began work at the age of fourteen at the FOCUS Hispanic Center. After graduating high school, Deborah took a job at a Tyvek factory and started a family. Determined to provide a better life for her children, Deborah attended law school at nights and weekends and earned her law degree in 1997. Because she understands what it's like to struggle to put food on the table, Deborah has since dedicated her career to helping people protect what they hold most dear. Deborah worked at Latino Justice (formerly PRLDEF) and has served with UGA's Fanning Institute of Leadership, was an Associate Vice President at GSU Perimeter College, and served as President of the Georgia Music Industry Association. Deborah's resolve to represent her district continues her history of dedication to hard work and service to others. She recognizes the problems that have gone long unsolved and is committed to bringing a new voice to state of Georgia. Deborah has been an active advocate for issues affecting our community and the future of our democracy including: the protection of children and lobbying with the organization Street Grace on the issue of Domestic Minors Sexual Trafficking Act; participating in various protests and rallies regarding women's issues, LGBT rights, and human rights; leading a series of First Amendment sessions for creatives in a time of resistance; organizing and participating in various pro bono legal clinics with the Georgia Lawyers for the Arts over the years; and more. When it comes to what's happening on the Internet and its impact on our society, especially in regards to privacy and security, Deborah literally has written the book. Published in 2015 by Elsevier, Deborah's book Managing Online Risk: Apps, Mobile, and Social Media Security, is a primer for every small business owner and is filled with practical applications for protecting data and one's own identity. She brings this expertise to her campaign and will also bring it to the Legislature in a time where everyone, regardless of party can agree, that we need to protect our privacy and our personal information. Deborah is an entrepreneur and guides other small businesses on their road to success. She has experience working with corporate America, regulated industries, and academia. She also brings experience with the legislative process - from citizen lobbying to assessing policy.