A two-party system has the unfortunate side-effect of reducing nuanced approaches to multi-faceted issues to simple binaries: us vs. them, or right vs. wrong, Christian vs. non-Christian. Fundamentalists have exploited this tendency for years, staking out labels like "Christian" or "evangelical" in popular media, and thereby pushing a narrative that the other side is the one opposed to Christianity and the gospel.
Despite their hegemonic claims, fundamentalists are not the spokespersons for my faith. In fact, their theological, linguistic, and historical illiteracy means that they are often the worst possible spokespersons for Christianity, just as fundamentalist Muslims and Jews make terrible spokespeople for their traditions. In the rare cases where there is a fundamentalist scholar who is actually able to address substantive research and scholarship, they always subordinate that scholarship to the reactionary claims of fundamentalist prejudices.
Despite this, the sad reality is that – in the United States – Christian fundamentalists speak for Christianity. Far more people have heard of Franklin Graham, Jerry Fallwell, Jr., and Westboro Baptist Church than know the work of Barbara Brown Taylor, Frederick Buechner, and Rachel Held Evans. As a result, a "conservative Christian" in popular parlance is not one who insists that Christians follow the example of the Early Church by ensuring that the poor and the orphaned get first priority on the resources of the community. Nor are they assumed to be someone who adheres unwaveringly to pacificism, refuses to own property, has no bank account, gives generously to those who are from other ethnic groups, and/or dedicates their free time to praying for and meeting the needs of their actual enemies.
All of these are much more easily defensible as "conservative" Christian positions than the ones that fundamentalists have staked out: the subordination of women to men in theological settings, denial of full civil rights to LGBTQ persons, blatant xenophobia and protectionism, privileging the needs of the wealthy over those of the poor, suppressing the voices of religious and ethnic minorities, padding corporate profits at the expense of the health of the planet, and denying women reproductive freedom. Even a casual internet search reveals that there are Christian scholars, churches, denominations, and advocacy groups which take the opposite position from fundamentalists on each of these issues. Yet the default understanding in news articles and public discourse is that the "Christian" view is consistently the fundamentalist one.
Fundamentalists get this free pass on so many traditional, Christian beliefs and practices because the issues they fight so hard for are synonymous with "politically conservative" in the United States. Those views are generally subdivided into two categories: "fiscal conservatism" and "social conservatism." Fiscal conservatism focuses on keeping money in the hands of those who already have it, with varying degrees of concern for the consequences for those who do not. Social conservatism focuses on preserving the social structures and presumed morals of an idealized and revisionist understanding of past eras, almost always to the detriment of women, sexual minorities, and ethnic minorities.
"Fiscally conservative" views are found absolutely nowhere in the New Testament, and are diametrically opposed to both the teachings of Jesus and the practices of the Early Church. "Socially conservative" views, while challenged in some places in the New Testament and in the Hebrew Bible, are easier to defend from Scripture because those scriptures were written in a cultural context that shares many of the biases inherent in social conservatism. Scripture also gives an easy out for those looking to defend their otherwise indefensible bigotry, because they can disingenuously claim, "I didn't say this, God did!"
Of course, if they really cared about what God said, they would have given all their possessions away to the poor. The convenient thing about "conservative Christianity," however, is that it doesn't require a fundamentalist to actually think about Scripture's record of God's will. Since the vast majority of Americans lack any substantive theological or historical training, they default to one definition of "conservative" – the political one. Christians who match that template are, therefore, "conservative Christians."
American political conservatives who identify as Christians, however, are not conservatives because they are Christian. There is nothing inherent in Christianity that makes you deny the needs of the poor or refuse to care for asylum seekers and their children. There is nothing inherent in Christianity that requires you to oppress women or LGBTQ persons. There is nothing inherent in Christianity that makes you ignore science and support the destruction of our ecosystems. Again, there are Christians with opposite claims on all these issues. The so-called "conservative Christians" are "conservative" because of their biases and priorities, and they allow their Christian identity to shield the more reprehensible of those views from critique.
We need only look at countries like Iran, Afghanistan, and Turkey to see the consequences of fundamentalists using theological claims to defend the indefensible. It is naïve to think that the same cannot happen here. Our two-party system means that, at the end of the day, in political discussions there can only be two sides. Fundamentalists have chosen their side, and in so doing they have made the Republican Party the side of ignorance, superstition, oppression, and bigotry over facts, peer-reviewed data, historical literacy, and logic.
By attempting to subvert the "Christian" label in the service of that agenda, fundamentalists are trying to erase the voices of the tens of millions of Christians who want to actually follow the example of Christ and the Apostles. Even more distressingly, they are putting the arsenal of religious obligation into the hands of those who will use them to silence opposition with unassailable claims of divine authority.
This is particularly obvious with the "evangelical" embrace of Donald Trump. It would be difficult to find a prominent political figure who is less in line with any sane interpretation of Christian priorities. Yet the administration of Donald Trump advances a conservative political agenda, so the preponderance of fundamentalist Christians has fallen in goosestep behind him. Donald Trump's attempts to use theological language to justify his blatant lies and destructive policies are clumsy at best, but his fundamentalist enablers are more artful.
This is profoundly dangerous for the future of our secular republic. Erroneously making political conservatism synonymous with religious conservatism exempts those views from thoughtful critique through research and reasoned analysis. In addition, when fundamentalists insist that the scientific consensus be ignored in favor of dogma, as they do with their bizarre defenses of pollution and environmental destruction, they inculcate a kind of superstitious ignorance which destroys the Enlightenment principles of education and rationality upon which the progress of Western civilization – and humanity – rests. Fundamentalism harms more than just the witness and identity of Christianity, it harms the very fabric of civil society by transferring power away from facts and truth, and toward those who can assert the authority of "righteousness" in their quest for political power.
If fundamentalists successfully redefine American Christianity in the image of their idols of ignorance, bigotry, and wealth, then the politicians whom they sycophantically serve will use that sacerdotal authority to carve deep wounds into the social and political structures that have kept us a healthy nation. The same historical illiteracy that permits a fundamentalist to read the Parable of the Good Samaritan and then vote to put asylum-seeking children in concrete cells also allows them to read the Constitution and think that our laws should reflect the ideals of a "Christian nation."
By exploiting that ignorance, fundamentalism enables authoritarianism in a branch of the electorate already isolated by their ethnic and class anxiety, xenophobia, and inadequate education. Eventually, if history is any indication, they and the authoritarians they prop up will ultimately lose power. When that happens, any form of Christianity welded to the transparently venal agenda of Trump and his ilk will have lost all moral authority and relevance in the national identity they so adroitly manipulated and preyed upon. The question is, will it be in time. Once fundamentalism collapses in on itself, what will remain of American Christianity, and of the United States?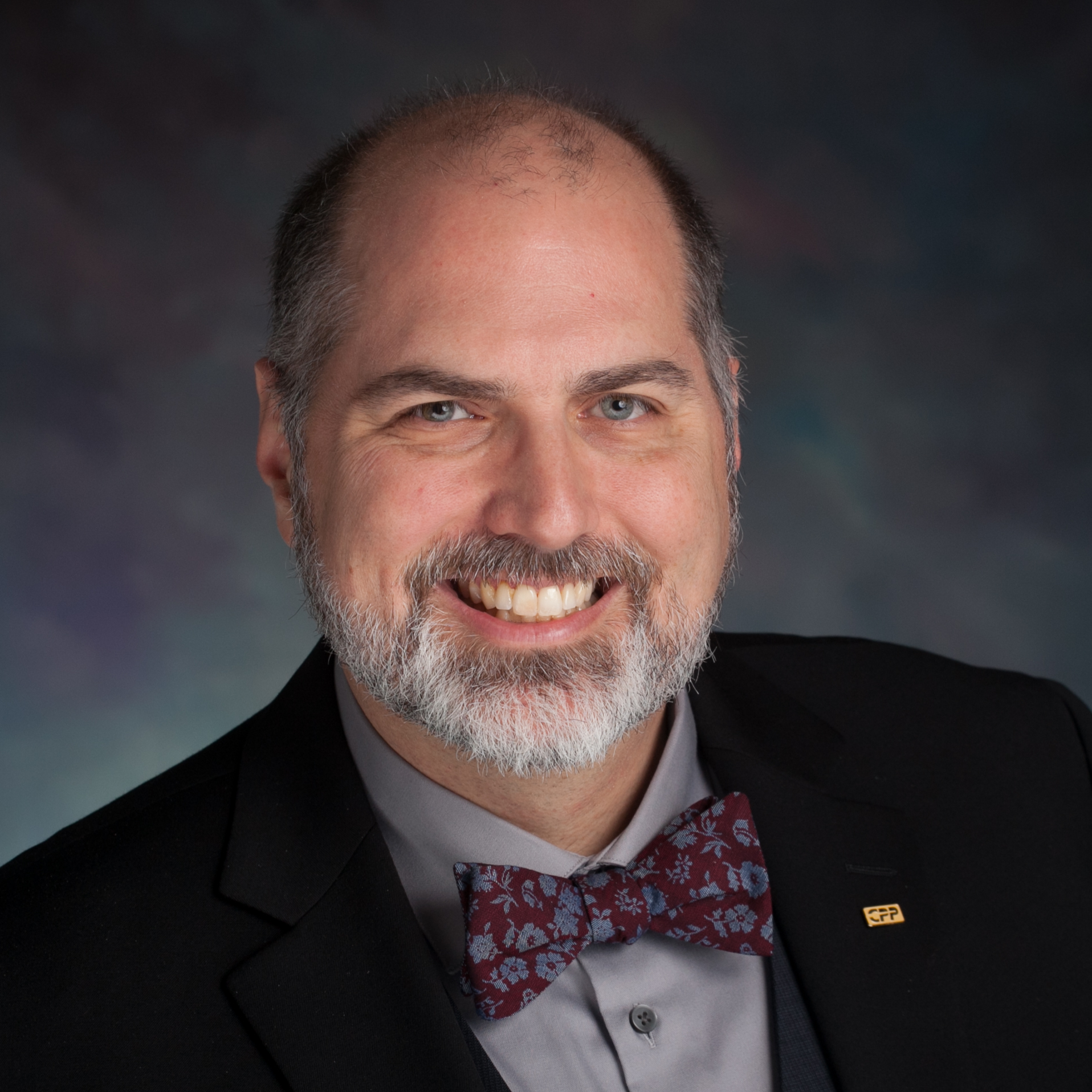 Contributing Editor: C. Joshua Villines
C. Joshua Villines is the Executive Director of The Human Intelligence Group, a national training and consulting agency headquartered in Atlanta, Georgia. A bi-vocational clergyman with a Master of Divinity from Mercer University, where he has taught undergraduate religion courses as an adjunct, Joshua is also the past Coordinator for Progressive Clergy of Georgia and has a history of over twenty years of work with progressive Christian churches and activist groups on issues of economic justice, reproductive freedom, and equal rights. In addition, Joshua spent six years as an Interrogator in the U.S. Army Reserve (Airborne!), leaving at the rank of Sergeant. His primary areas of expertise as a law enforcement instructor are interviews and interrogation, intelligence collection and analysis, active shooter response, and firearms. Joshua is a graduate of the Defense Language Institute and Berry College, and holds Master/s degrees from Mercer University, and Vanderbilt University. Blog Twitter