Puerto Rico, the US Virgin Islands and other Caribbean islands were devastated by Hurricane Maria. Relief agencies are seeking donations, as well as food, water, and medical supplies.
At least 13 people have died. Most people don't have water or power. There's no cell service. Roads have been totally washed away or blocked by debris. This is life right now in Puerto Rico, where 3.5 million Americans are struggling to recover from the devastation of last week's Hurricane Maria.
Local officials described the scene as "apocalyptic" on Sunday. And just two weeks earlier, Hurricane Irma blew through and caused as much as $1 billion in damages to the island.
A lot of mainland Americans don't realize that Puerto Ricans are Americans. The results reflect a stark reality about the nation's awareness of the Caribbean territory and the island's financial crisis. Puerto Ricans have held American citizenship since 1917, are able to carry American passports and can enter the U.S. mainland freely. Residents of the island can't vote for a president unless they move to one of the 50 states, but they can send delegates to the party conventions. Regardless, lawmakers have been reluctant to help Puerto Rico deal with growing financial woes this year. FEMA has been providing lifesaving resources to the island, but people there could use any help they can get to try to rebuild their destroyed lives.
After the region has been hit by two hurricanes of such magnitude, emergency relief and long-term recovery efforts in the Caribbean will take months, if not years. Organizations on the ground need your support now more than ever - be it through volunteering, offering monetary donations, or sending supplies to the area. If you're interested in helping the victims of the storm, below you'll find a list of organizations that could use your help.
Donate to humanitarian and relief organizations
The government of Dominica established an emergency relief fund, which it says is the first plea for help in trying to recover from the estimated billions of dollars in losses.
The First Lady of Puerto Rico, Beatriz Rossello, launched an emergency fund, in association with major companies in the private sector such as Coca-Cola and Walmart.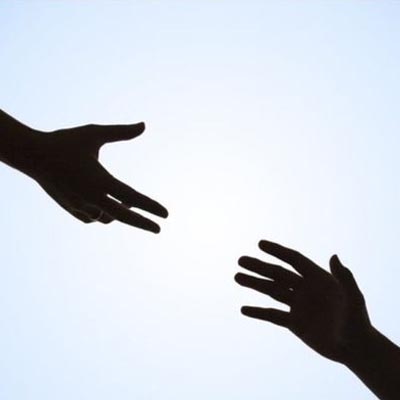 The Hispanic Federation
The Hispanic Federation, a major Latino not-for-profit, launched an emergency fund for Puerto Rico and the Dominican Republic in light of Hurricane Maria, backed by local New York City politicians.
The US Virgin Islands
The US Virgin Islands, has started a relief fund for critical and immediate needs.
UNICEF
The United Nation Children's Fund, or UNICEF, is providing immediate support to children affected by Hurricane Maria. 90 percent of every dollar spent goes directly to helping kids.
The Salvation Army
The Salvation Army is providing food, shelter and cleaning supplies to victims of Hurricanes Irma and Maria, wherever they may be.
Students with Puerto Rico
This is a group of college students from around the United States, with ties to Puerto Rico, who put together a GoFundMe campaign. Proceeds will go to United for Puerto Rico, the First Lady Rossello's initiative.
Taller Salud
The Puerto Rican women's health organization Taller Salud has created a relief fund for families on the island.
ConPRmetidos
While its main focus is on promoting innovation by connecting Puerto Ricans abroad to those on the island, this local nonprofit has also started a fund to help victims of Hurricanes Maria and Irma.
Catholic Relief Services
Donations to the faith-based group will help to provide shelter, water, tarps, tents, kitchen kits and other supplies to families affected by the storm, it said.
Direct Relief
Direct Relief reported that it was working with local authorities to deliver a shipment of medicine and medical supplies to islands in the region. It also said it was working to provide insulin to 120 displaced dialysis patients.
Convoy of Hope
Another faith-based initiative, Convoy of Hope provides food, water and emergency supplies to those in need throughout the world.
International Medical Corps
The group has been working with local authorities to provide emergency care after Hurricane Irma and said it had moved medical supplies into place ahead of Hurricane Maria.
Save The Children
Save the Children will lead relief efforts for families and children impacted by the hurricane in the region.
DONATE GOODS
The Puerto Rican government released a list of items it needs most desperately:
Bottled water
Baby wipes
Hand sanitizer
Diapers
Canned food
Dry food
Baby formula
Garbage bags
Canned milk
Canned and dry pet food
Baby and adult pain relief medicine
Stomach relief medicine
Mosquito repellent
Blankets and pillows
First aid kits
Laundry detergent
Dish soap
Cots
Grassroots groups such as Puerto Rico Rises, made up of Puerto Ricans living in cities in the US such as New York City and Miami, are collecting money and donations. A group in Washington DC, Virginia, and Maryland is arranging collection spots for supplies to be dropped off.
In New York, Mayor Bill de Blasio announced 18 locations across the city where New Yorkers can drop off diapers, baby food, batteries, first aid supplies, and feminine hygiene products to be sent to Puerto Rico.
VOLUNTEER: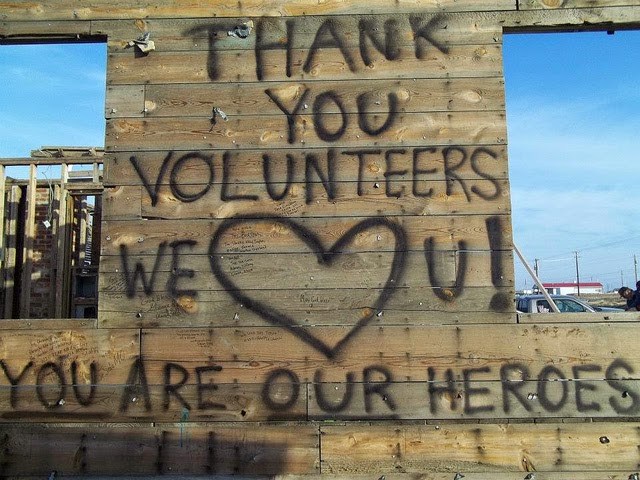 The NGO Team Rubicon is recruiting volunteers and monitoring the situation in the region.
All Hands Volunteers has sent teams of volunteers to the British Virgin Islands, which was affected by both Maria and Irma.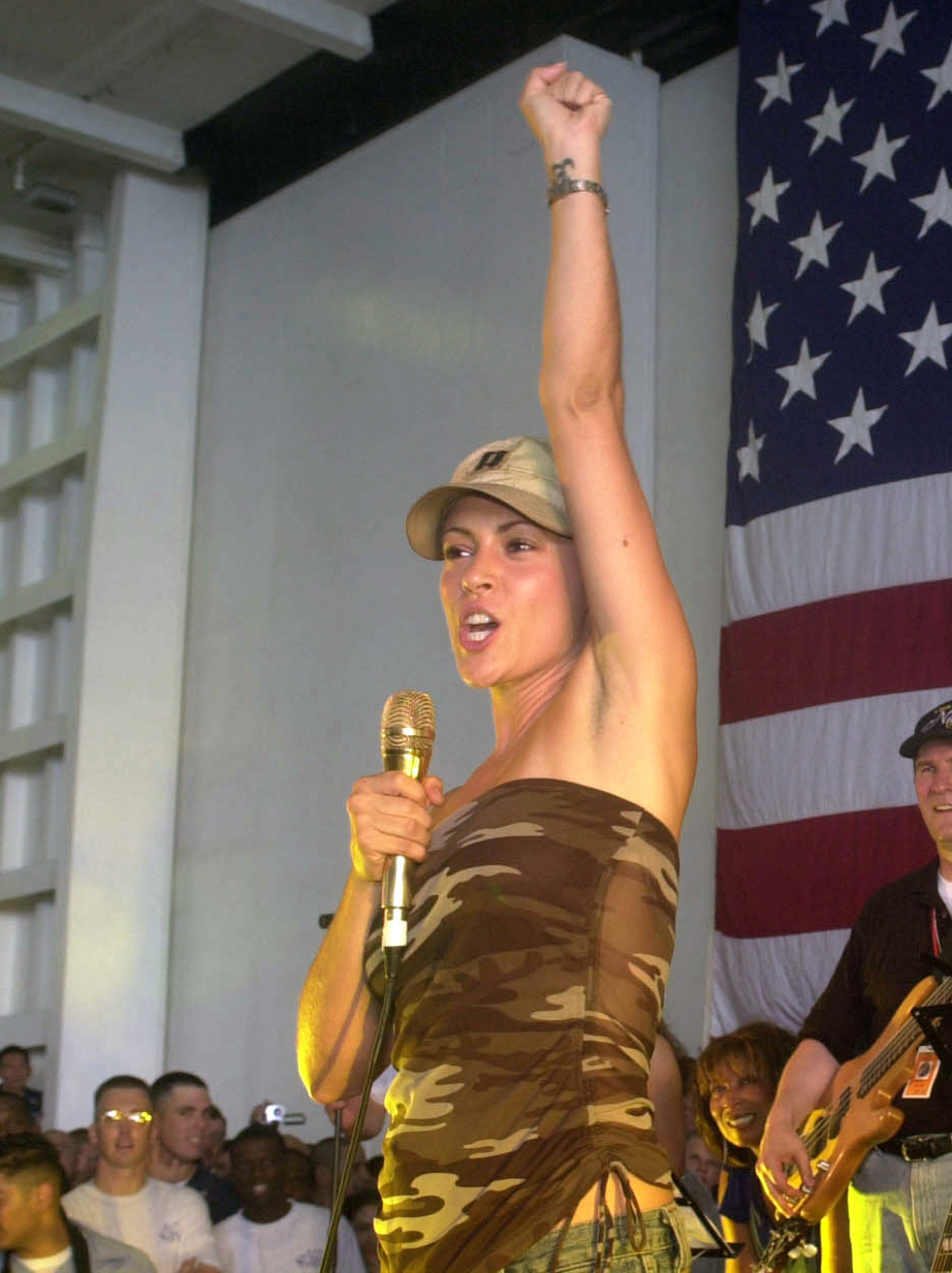 Contributing Editor: Alyssa Milano
Alyssa Milano is an Actress, Activist & Philanthropist. She is an UNICEF Ambassador who is trying to make a better future for her, and the worlds, children. Her Twitter Account is @alyssa_milano