Hurricane Harvey hit the Texas Gulf Coast late evening on August 25th. Many residents need your help. Experts say the best way to help when a disaster strikes is to donate to charities that are experienced in disaster relief. The American Red Cross and The Salvation Army are trained to respond to disasters such as Hurricane Harvey.
"Right now the best thing people can do is donate money," said Katrina Farmer, director of American Red Cross offices in San Angelo, Abilene and Wichita Falls, Texas cities far from the coastline. "This is going to be an expensive disaster."
Please read below to see how you can help.
Organizations participating in hurricane relief efforts include:
American Red Cross: To donate visit redcross.org, call 1- 800-RED CROSS or text the word HARVEY to 90999 to make a $10 donation. rdcrss.org/harvey
The Salvation Army: To donate visit www.helpsalvationarmy.org or call 1-800-725-2769
Catholic Charities USA: Visit catholiccharitiesusa.org to donate
GlobalGiving: Visit https://www.globalgiving.org/harvey. Donors can also text HARVEY to 80100 to donate $10 to GlobalGiving's Hurricane Harvey Relief Fund. Message and data rates may apply. Terms: hmgf.org/t Send a check by writing,"Hurricane Harvey Relief Fund" in the memo line and mailing it to GlobalGiving, 1110 Vermont Ave NW, Suite 550, Washington DC, 20005.
Save the Children: www.savethechildren.org Save the Children's emergency response team is on the ground in San Antonio, Texas, working to meet children and families' immediate needs
Apple: The multimedia giant has set up a donation link directly on iTunes and App Store.Visit www.apple.com for more information. Donations will go directly to the American Red Cross.
Portlight Strategies: Portlight Strategies, Inc. is a 501(c)(3) organization, founded in 1997 to facilitate a variety of projects involving people with disabilities, including post-disaster relief work. portlight.org/home.html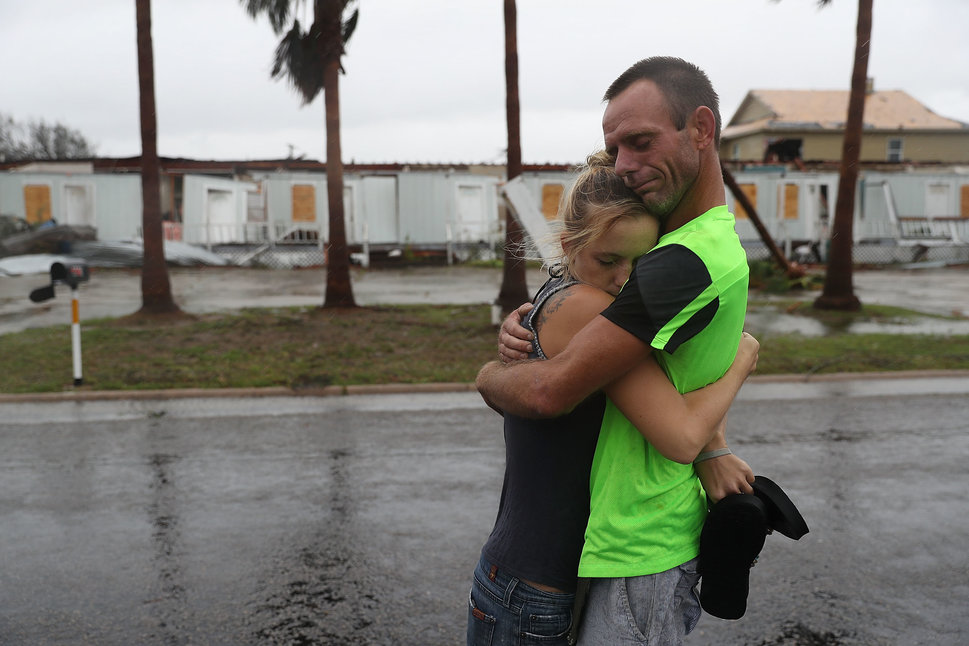 Americares has been working with its network of local health centers, free clinics and response partners in Texas and is responding to requests for water and medications with emergency deliveries. Donate here
Save The Children is delivering supplies to those affected, including hygiene kits, blankets, portable cribs, and strollers. They're also establishing Child Friendly Spaces in emergency shelters, areas run by trained staff members where children can safely play, socialize, and begin to recover while parents attend to their family's immediate and longer-term needs. Support here
SBP launched in the wake of Hurricane Katrina, SBP works to reduce the time between natural disaster and recovery. Once Harvey has passed, SBP will send in Americorps volunteers to help rebuild damaged or destroyed homes. You can give here

Team Rubicon utilizes the skills and experiences of military veterans to respond to natural disasters. In Texas, they are deploying volunteers trained swift water rescue to join the ongoing search and rescue efforts. Donate here

Feeding Texas is a network of the state's food banks and a member of Feeding America, Feeding Texas will be stepping in to coordinate with the state and other food relief providers to accelerate food aid. Donate here or find a list of individual local food banks here
SPCA of Texas animal shelters like the SPCA are taking in numerous pets displaced by the storm, whether stray, left behind, or in need of temporary housing while their owners stay in evacuation shelters. Give here
DONATE TO A FOOD BANK. HOW TO HELP AND RECEIVE AID:
Texas food banks are mobilizing as Hurricane Harvey aims for the coast near Corpus Christi. Food banks are an important asset during hurricanes, as they provide relief to families and residents who have lost access to food and water during the disaster. When a disaster is too big for one food bank to handle, such as is anticipated with Harvey, Feeding Texas steps in to coordinate with the state and other providers so that relief comes quick. Right now, food banks are currently staging their inventory and manpower in anticipation of the need that will arise after the storm. Food banks are also working to assist local Red Cross shelters with food and other day to day items. To get help for yourself or community, call 2-1-1 or your local food bank immediately following the disaster to learn about public food distributions and open agencies. Once a federal disaster area is declared, Texas will also have the option to activate "D-SNAP," a federally-funded program that provides food relief through EBT debit cards. However, community leaders in affected areas have to activate the program. They can do that by petitioning Texas Health & Human Services Commission at 877-787-8999. Here is the contact information for all local food banks:
Houston Food Bank: 832-369-9390 houstonfoodbank.org
Galveston Food Bank 409-945-4232 galvestoncountyfoodbank.org
Food Bank of the Golden Crescent (Victoria) 361-578-0591 victoriafoodbank.org Closed Friday
Corpus Christi Food Bank 361-887-6291 foodbankcc.com
Southeast Texas Food Bank (Beaumont) 409-839-8777 setxfoodbank.org
Food Bank of the Rio Grande Valley (Pharr) 956-682-8101 foodbankrgv.com
Brazos Valley Food Bank (Bryan) 979-779-3663 bvfb.org
Central Texas Food Bank (Austin) 512-282-2111 centraltexasfoodbank.org
San Antonio Food Bank 210-337-3663 safoodbank.org
For more information on all of these food banks head to feedingtexas.org
VOLUNTEER
The Red Cross and Salvation Army will be involved with disaster relief efforts, providing shelter, fresh drinking water, food, toiletries, clothes, bedding and other necessities. They also are involved with rebuilding efforts once the storm has passed and send trained volunteers to help with the recovery. The Red Cross and Salvation Army also need volunteers to help at the shelters set up to house people who fled the coast. By Friday afternoon, "tens of thousands" of residents on the coast were moving north, filling up shelters in San Antonio, Dallas and Fredericksburg, Farmer said.
Red Cross: redcross.org/volunteer/
Salvation Army: http://www.salvationarmyusa.org/usn/volunteer/
Harvey Relief: harveyrelief.handiworks.co
DONATE BLOOD
Blood centers anticipate a shortage and are putting out urgent pleas for donations. The closure of blood banks and collection centers along the coast paired with likely injuries from the storm will stress existing supplies. People wishing to donate blood should contact their local community's Red Cross or check for blood banks in their area.
HELP A CHILDREN'S HOSPITAL
Driscoll Children's Hospital cares for Corpus Christi's youngest and most ill patients. The hospital transported many of its patients out of harm's way, but will likely need funds to seamlessly continue operating its 189-bed pediatric facility. Donations can be made online at www.driscollchildrens.org
DON'T FORGET ABOUT THE ANIMALS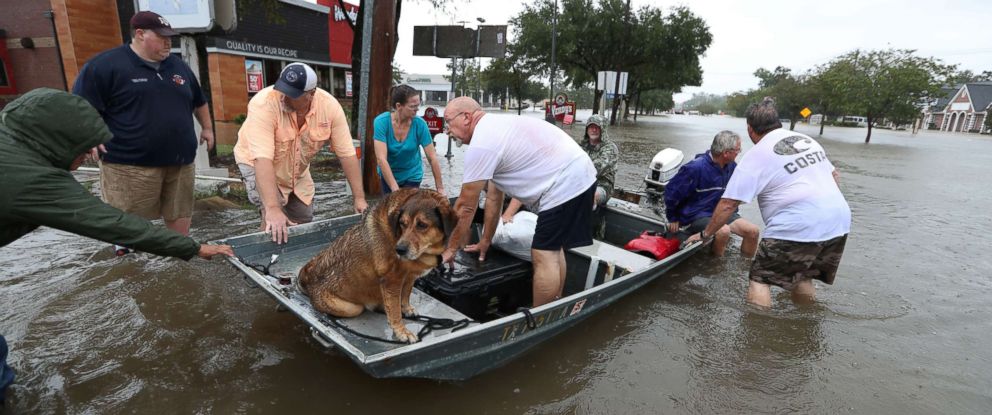 Many hotels and some public transport systems now relax pet restrictions during such emergencies, while officials have stressed in public messaging the importance of evacuating with animals instead of leaving them behind. In Houston, groups were poised to bring animal carriers and pet food to Red Cross shelters for people arriving with pets, while many local residents were offering to board animals, said Julie Kuenstle, a spokeswoman for the Houston Society for the Prevention of Cruelty to Animals. Houston-area animal shelters were filling fast, she said. "We've got fairgrounds and other locations that are offering property for those who don't have a place for horses." The Houston Humane Society was preparing to treat animals often injured by debris or drinking contaminated groundwater, said spokeswoman Monica Schmidt.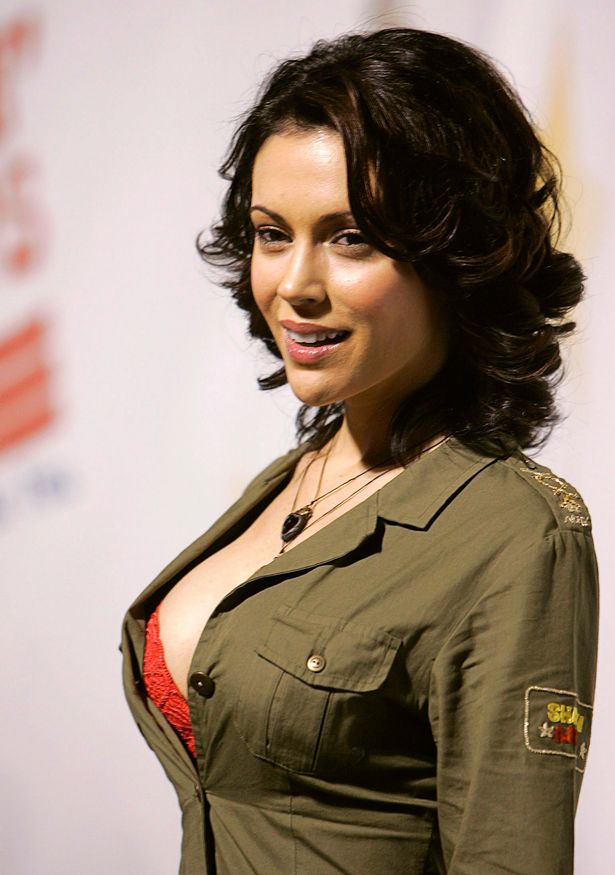 Contributing Editor: Alyssa Milano
Alyssa Milano is an Actress, Activist & Philanthropist. She is an UNICEF Ambassador who is trying to make a better future for her, and the worlds, children. Her Twitter Account is @alyssa_milano