It all starts out as another commute on the famed DC Metro Red Line. A gust of wind, the hiss of the metro car and she is spotted. Lady Justice in the flesh. Although she can't see you, you can see her.
Lady Justice, virtue of good, a pillar of what this great nation means. The red, white and blue. She is a bedrock of the American Dream. Statues, paintings since the Greek era have celebrated her. Categorized as an allegorical figure personifying the moral force of justice. She holds a scale, a sword and is blindfolded. Around her are DC commuters buzzing around during rush hour to get to their final destination. They have dogs at home to feed, happy hours to attend, first date drinks to have.
Now reality hits. An everyday personification of this Lady Justice. She is not made of marble and stone but appears in the form of a blind woman who is alone using a cane to navigate the very busy and potentially dangerous Red Line of the DC Metro System.
The thing that struck me the most is that no one would help her. No one, in a crowd of DC commuters, who I'm sure have nonprofit experience, raise money for others, lobby for human rights. However no one person would guide her. I was running late to my dance studio but I was moved that no one would help her.
I slowly approached her, said ma'am is there anything I can help you with? She asked if she could grab my arm. She needed to be led. She was a very capable and confident woman asked to help guide her to the correct stairwell. It took 5 minutes of my day but this woman left an impression on me that I will always remember.
Imagine that woman where your friend, sister, wife, daughter? You would want someone to help her. The same thing can be said about Justice. Who is going to be the one to act and help those who are in real pain? The American people are strong, capable and creative people.
Following the idea of "blind justice" I thought about political affiliations and helping in times of need. As I helped this woman, ​did she ask me what my political affiliation was before I helped her?
Did she ask me if I was a Democrat or Republican? What were my thoughts on the 2nd Amendment or what I thought of abortion? She didn't see what I looked like, or my ethnicity or my gender. Compassion and justice need to be bedrocks of all political parties, especially in the face of the American people.
What if we thought about those hurting, those in real need more and less about the inner fighting of political parties. Collectively we have a choice on what goes on in this country. The idea of justice is all around us. A small deed of helping someone on the street, a small kindness, respect and patience go such a long way.
When you encounter a real " Lady Justice" of your own. How will you act? What will you do or not do? Next time when you see someone in need, will you rise to the occasion?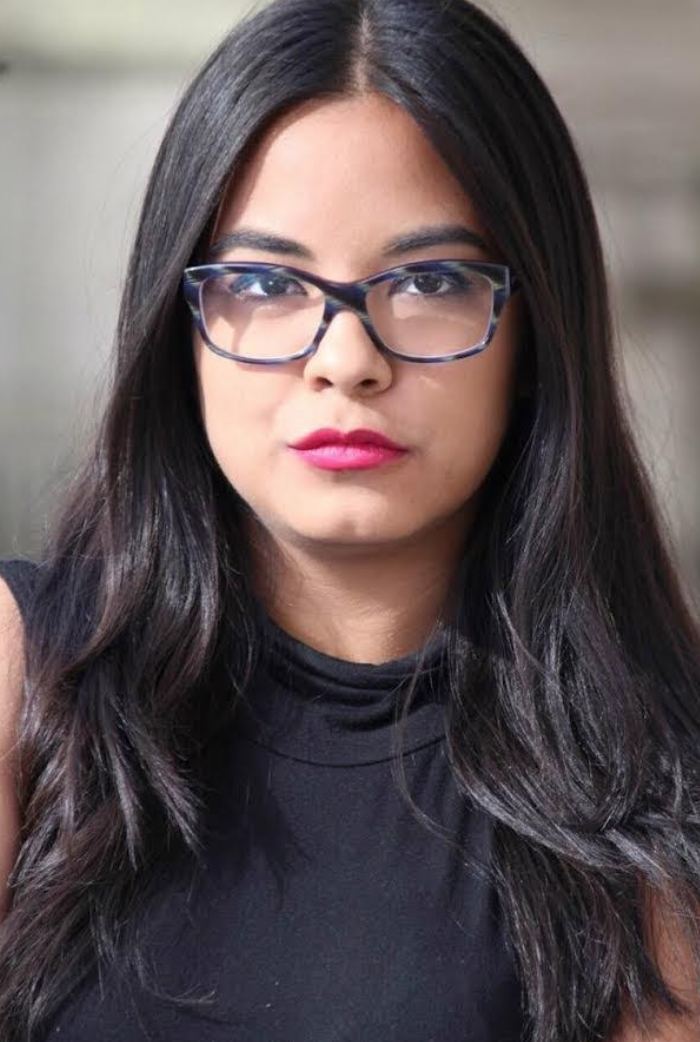 Contributing Editor: DANIELA REINA
Daniela Reina is an actress and philanthropist. She values creativity and compassion in the entertainment and nonprofit world. She has been traveling the world for the past few months exploring different cultures and social norms. Secretly a huge art and film nerd, she enjoys going to festivals such as the Sundance Film Festival, Art Basel and Cannes. She looks forward to more amazing festivals where creativity and social justice have an influencing role. Currently working new ventures as well as devoting time to projects that enthrall her. A huge fan of transportation and the people you meet while traveling. Might it be through planes, trains, automobiles and in this case. The DC metro system. #catchmeifyoucan Tw