This afternoon, five Republican members of Congress will meet with Tomio Okamura, Czech politician and founder of the extreme right-wing Freedom and Direct Democracy Party in Prague. Steve King (R-IA), Andy Harris (R-MD), Dana Rohrabacher (R-CA), Louie Gohmert (R-Texas) and Paul Gosar (R-AZ) requested the meeting, which Okamura says will cover topics ranging from trade to immigration.
Founded in 2015, the Freedom and Direct Democracy Party (SPD) has been controversial since its inception. Party Secretary Jaroslav Staník called for the gassing of "Jews, gays and Roma." The party has strong ties to French ultra-nationalist leader Marie Le Pen, and Okamura himself called on the Czech people to walk pigs and dogs in Muslim neighborhoods and around Mosques, and for the ban of "external manifestations of Islam."
Allison Galbraith, a candidate for the Democratic nomination to oppose Rep. Andrew Harris in Maryland's First District was appalled. "Know #TFW when you catch your kid doing something ridiculous, & utter words you never expected to have to say? That's me, right now. Hey Andy—WE REJECT NAZIISM," she said on Twitter. Galbraith called on Harris to cancel the meeting and reject the ideals of the SDP.
"If SDP's hyper-nationalist anti-immigration positions are any indication of what Harris and company have in mind to for our DREAMers, we should absolutely be concerned about the deep chasm between what Americans want and what Congress is actually doing. Representative Harris should reject this meeting and try checking in with his own constituents instead," Galbraith added.
According to Harvey J. Kaye, Professor of Democracy and Justice Studies at the University of Wisconsin —Green Bay, these meetings are damaging to the very fabric of democracy. "The Greatest Generation -our parents and grandparents- went to war to destroy the forces of fascism and Nazism and now we see congressional representatives meeting with such characters? They are essentially betraying the 16 million American men and women who fought for the Four Freedoms and democracy - 400,000 of whom died doing so. We need to start remembering who are," he said.
Research shows that a government which espouses racist and ultranationalist policies increases the risk of hate-fueled violence among its populace. According to the Center for the Study of Hate and Extremism at the University of California San Bernardino, hate crimes saw an increase of 20% in major cities during the first half of 2017, following an increase of 5% in 2016. Following the election of President Trump, 30% of hate crimes had direct references to the president, and there was a significant increase in the number of Anti-Muslim hate groups, according to the Southern Poverty Law Center.
The GOP is no stranger to its members meeting with totalitarian strongmen. Last year, President Trump drew international condemnation after reporting a "very successful" meeting with Philippine President Rodrigo Duterte. Duterte, who has claimed to personally have killed people and whose war on drugs has resulted in at least 8,000 deaths. Additionally, Duterte made racist remarks against former President Barack Obama, joked with soldiers that they can rape with impunity, and allegedly ordered death squads to murder Muslims while mayor of Davao City.
Trump himself has made a number of racist comments and has enacted strong anti-Muslim policies, and members of the delegation meeting with Okamura have all had similar controversies. King recently landed in hot water for stating that "diversity is not our strength." Rohrabachermet with Charles Johnson, a white nationalist who was banned from Twitter for soliciting donations to "take out" a black civil rights leader. Gohmert has a history delivering of anti-Muslim rhetoric while accusing President Obama of deepening the racial divide in America. Harris, when confronted with Trump's use of the term "shithole countries" criticized the profanity but not the racism. And Gosar claimed the white supremacist rally in Charlottesville, which resulted in the death of activist Heather Heyer, was the work of liberal billionaire George Soros.
So, perhaps it is par for the course for the Republican party of 2018 to meet with a man like Okamura. In November it will be up to voters to decide whether or not this is an appropriate meeting for American legislators to take.
PatriotNOTPartisan reached out to the Washington offices of the Congressmen in the meeting, but none immediately returned a request for comment.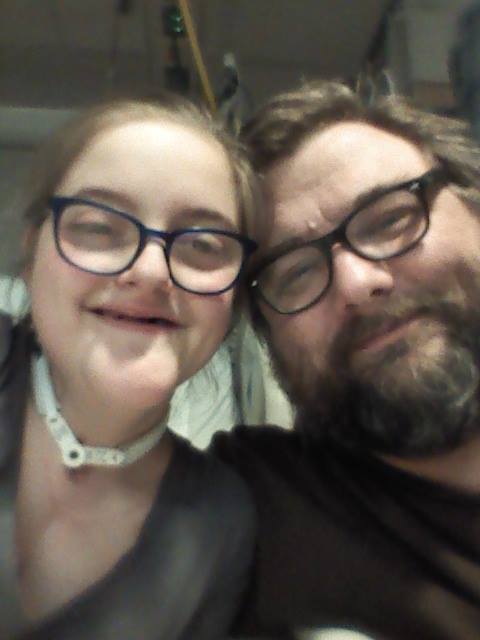 Contributing Editor: Ben Jackson
Ben Jackson is a writer and father of a chronically ill teenager who somehow still likes him. His non-fiction and opinion pieces have appeared in Patch Media, WBUR's Cognoscenti, and the Penmen Review. His fiction and poetry has been published in New Millennium Writings, The Legendary, 50 Word Stories, and anywhere else he can con an editor into buying his work. He lives in Natick, Massachusetts with his daughter.