i joined twitter in 2006.
i hated it, immediately. it seemed ridiculous.
you know what, though? sometimes ridiculous is good. seemingly meaningless updates on people's lives didn't interest me at first. but it grew on me. from there, twitter became a powerful platform for me and others for a lot of reasons. a lot of "happy collisions" on twitter have brought me lifelong friends, connected me to my now wife, and makes it fun to root for my favorite sports teams.
unfortunately, as is the case most of the time, good things go bad. sometimes it's really bad. that's the case with twitter now.
i felt deeply that trump shouldn't have gotten away with what he did on twitter during his campaign (just flat out sicking rabid trolls on unsuspecting people), and even a few of the situations once he was president (basically threatening nuclear war). but he'ssssssssss the president. he's the leader of the free world even if we don't like it. him being on twitter is probably better than not, at least we kinda know what's on his mind? at least that's the argument to not kick him off.
fine.
then the parkland students. they're using twitter the same way i did when i had cancer both times. i used it to spread awareness, connect with people, share stories, complain, cry, emote, laugh, and everything else. it wasn't always roses, but at the end of the day the good way outweighed the bad. i had a few trolls who "swore" that i didn't have cancer, and they harassed me to no end. it hurt. but it wasn't a deluge of hate and anger.
what these parkland kids are going through after losing peers after a mass shooting on this platform is disgusting. it's dangerous. it's immoral. it's bordering on illegal.
and twitter is doing nothing about it.
the hate unleashed on david hogg and emma gonzález (go google it, or search for it, i'm not linking to it) is way way way too much for me to watch. it simply shouldn't happen to them. they're tougher than i am though, they fight back and stand their ground. i wish i could help them spread their message on the twitter platform i came to know and love, but i can't.
hate seems to have won.
so i'm wondering what to do. delete my account? just don't use twitter? well we know the truth, twitter, like most social media platforms, become addictive. not because they're drugs really, but because it becomes a part of your routine. it makes an impact on you for better or for worse. personal and professional.
i don't want to be one of those people who randomly threaten to leave something because who the hell cares. i'm nobody. nobody cares whether i'm on twitter or not, that's not the point. the point is that twitter is a company that provides a public platform. that platform is being used as a weapon, and that's not ok. it doesn't make me feel ok.
so that's where i'm at.
i've never looked at "online" any differently than "offline." i've always used my full name on services, because i don't have anything to hide. i say what i say (for better or for worse) because it's how i feel. i'm no different online than in person, therefore i can't wrap my head around why you can get away with things online that you can't offline.
the continual harassment of the parkland children is cruel. the "adults" who are spewing hate at them wouldn't do it in person. and if they did, they'd be arrested or punished in some way. but not on twitter.
that's not ok.
so now what?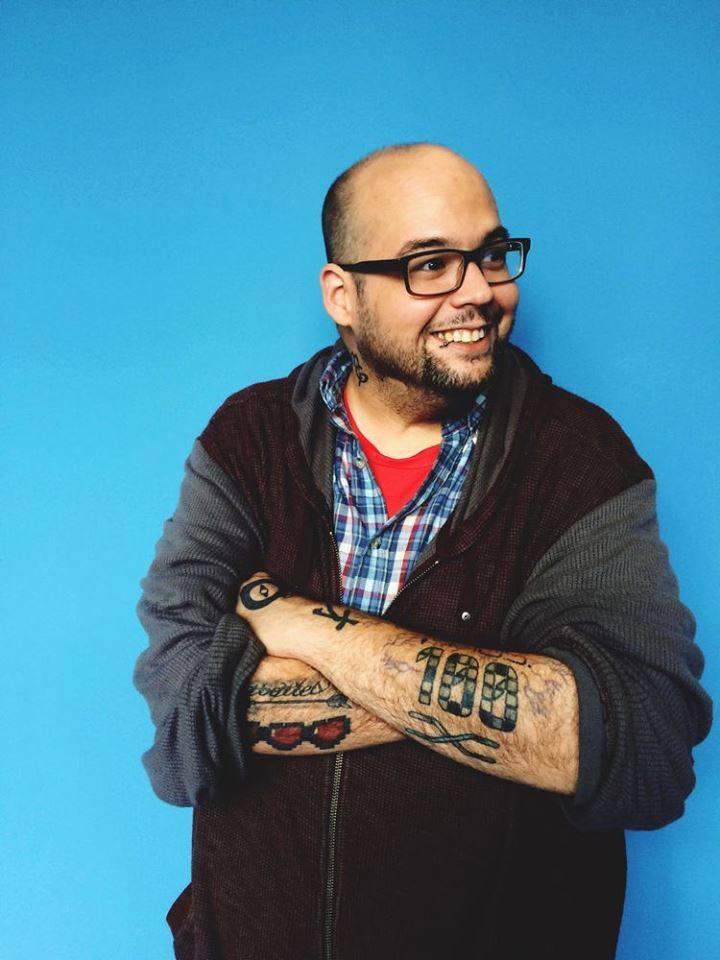 Contributing Editor: Drew Olanoff
Drew Olanoff has been working in the technology field for the past 20 years, focusing on communications and journalism. He introduced the first social fundraiser with the hashtag #BlameDrewsCancer in 2009 and has used the Twitter platform since 2006 primarily to share and support causes that matter to him, as well as root for all Philadelphia sports teams. He and his wife April Olanoff started the Balboa Foundation in 2016 to help those stuck in hospitals escape their pain and fears using virtual reality.