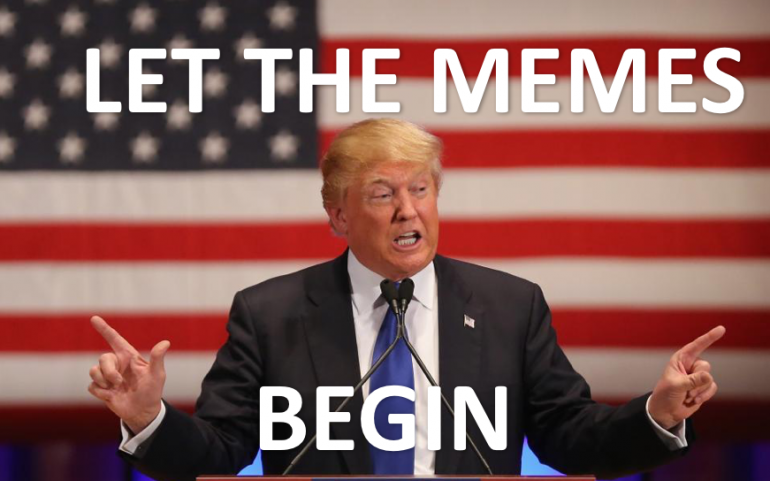 Before Trump, my personal Twitter account got very little play. I shared the occasional news story or joined a trending event, like the Academy Awards.
After Trump, Twitter has become my primary online source for news, outreach and discussion. Twitter is great for this. But if you spend time in the comments section on a divisive topic, you can walk away more depressed than inspired. There is a lot of anger and hatred in these corners of the Twitterverse, and the vitriol is coming from both sides.
So why do I go down these often energy-sucking rabbit holes? Because I want to understand what we're up against.
I've observed a few trends in how pro-Trump and anti-Trump supporters interact. These are by no means scientific, and certainly not every argument on Twitter follows them. But check out the comments in Donald Trump's Twitter feed, and you're likely to find:
FACTS DON'T MATTER:
Both sides do occasionally use data to back up their points, but it's not commonplace to see people cite sources for their information. You can blame this on the 140-character limit, but I don't think explains this trend. More often than not, what subs for sources is the use of MEMEs to argue a point. And when sources are shared, their credibility is often attacked.
MUDSLINGING RULES:
Arguments often center around insults, rather than ideas. The more divisive the comment, the more stinging or sarcastic, the more Likes it gets. And the more people that join in (See Us Vs Them).
HISTRIONICS:
Conversations about recent announcements or events often devolve into arguments about the past. Who did what in previous administrations, and how that is a justification for what is happening now.
US VS. THEM:
In these exchanges, individual ideas are immediately categorized into extreme ends of the ideological spectrum. You are either "with us" or you are "one of them." And the "them" are often categorized as evil or immoral. The "us" are true patriots. And since "we" are right, and there are more of "us", we will defeat the "others" because we are #winning.
The last of these trends, is the one that concerns me most. It speaks to a fundamental human divide without a clear path to resolution. I did some research into the thinking on this, and discovered an entire field of psychological study, called the "herd" or "mob" mentality. These theories describe how people are influenced by their peers to adopt certain behaviors. In an article published by MIT NEWS on this topic, the writer posits that, "Although humans exhibit strong preferences for equity and moral prohibitions against harm in many contexts, people's priorities change when there is an 'us' and a 'them.'" As reflected in this quote, the mob mentality theory is used understand why people do things when they are a part of a group that they might not do alone. The piece, EXAMINING THE MOB MENTALITY, puts it this way:
Groups can generate a sense of emotional excitement, which can lead to the provocation of behaviors that a person would not typically engage in if alone. Think about the last sporting event or concert you attended. It's unlikely that you would have been yelling or singing the way you were if you were the only person doing it! The group seems to make some behaviors acceptable that would not be acceptable otherwise.
But the existence of this mob mentality in the pro vs. anti-Trump discourse is somewhat perplexing when you consider American's strongly held belief in individualism and self-determination. It appears that fierce individualism, like mob mentality, also leads to resistance in understanding oppositional views. For more on this, check out – America's individualist culture influences the ability to view others' perspective – from the University of Chicago.
So, when it comes to our political and ideological views, are we pack animals or lone wolves? And in either case, how do we counteract these instincts to become more open-minded to other people's point of view?
But back to Twitter. There is a bright side to this. I've conducted a few experiments to try and bridge the divide by engaging individuals whose comments I disagree with. And I've had a few (modest) successes in diffusing the animus and moving towards respectful disagreement. I chose my subjects carefully, avoiding those users who seemed least likely to engage in a reasoned debate. Still, most of my counterparts use terms like Deplorable, MAGA or Trump in their account names. In these exchanges, here's what seemed to work.
DO's:
Use unloaded questions to start the conversation. Ask simply, "Why do you believe this is good for America?" Wait for their answer before offering your opinion.
Use personalized points of view. Speak about how you are harmed or why you personally believe X is good and Y is bad.
Use researched points and cite sources. Whether they are viewed as facts or "fake news" you'll be setting an example that you've educated yourself before speaking.
DON'Ts:
Use labels to box people into a group.
Use rhetoric. Put your ideas into plain speak.
Use attacks on the person by disparaging their intelligence, income level, where they live or their religious beliefs.
And all of this goes for Facebook too.
For the good, the bad and the ugly of what's out there in the Twitterverse, I'm glad this forum exists. Like any channel of discourse, what works best is trying to keep an open mind and to treat others with respect. As hard as that can be when your most sacred beliefs are challenged, it's a necessary exercise if we hope to start bridging the divides in our nation.
#Resist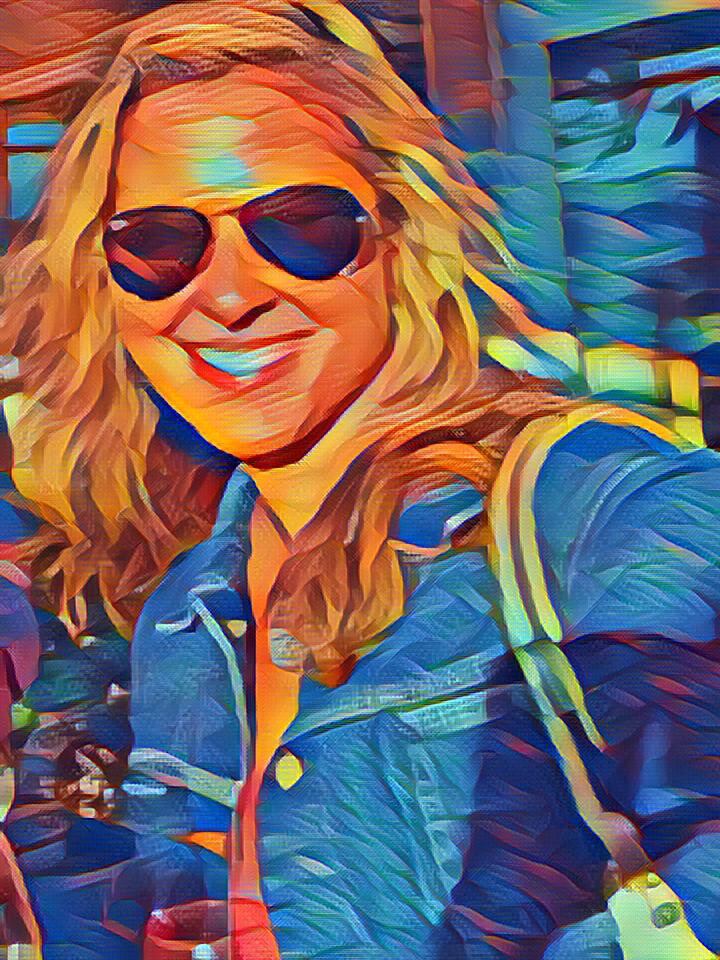 Contributing Editor: Meredith Hahn
Meredith is co-founder of The Resistance HQ (www.theresistancehq.com) a website dedicated to highlighting resistance groups, volunteer opportunities, organizing resources, and cool resistance gear. Find her at @BlondeinBklyn and @theresisthq.