Two years ago, if you brought up politics around me, my eyes would've glazed over as I tuned you out and quickly found an excuse to politely sneak away. I had zero interest in it. In fact, the topic made my skin crawl. I am an extra busy, stay at home mom of three, with a medically fragile child. I've had to fight for my child's life since the day she was born, nearly nine years ago. Sophia is severely disabled, has numerous health conditions, has undergone 22 painful surgeries, had several brushes with death and requires around the clock care. I have overcome so much to become a strong woman, who could handle this type of life, in a positive and happy way. I am proud to say that most days, I accomplish this. Little did I know that these difficult life circumstances were preparing me for something even bigger.
In the political world, I didn't think anything I could do would ever make a difference or help to create a positive change. Man, was I wrong! I went from running in the other direction when it came to politics, to become completely immersed in it. Within 18 months, I have become the co-founder of a non-profit, received a certificate for non-profit leadership at a university, I've done numerous TV interviews, spoken with a handful of journalists around the world, successfully advocated to protect thousands of medically fragile kids in our state from losing life-saving services and received The Champions for Equality and Justice award because of it. On the federal level, I've traveled to Washington DC several times to meet my (Republican) US Senator and many legislative staff members. I gave my very first speech at a press conference with five US Senators on Capitol Hill, with less than 48 hours to prepare. My speech was picked up by a media group and it went viral. The latest and largest event I spoke at, was at an Our Lives Rally in DC, in front of hundreds of people. Many well-known leaders, activists, and large organizations have supported me, shared my fight and helped raise awareness. My story of advocacy and fighting for my child's life has been heard around the world.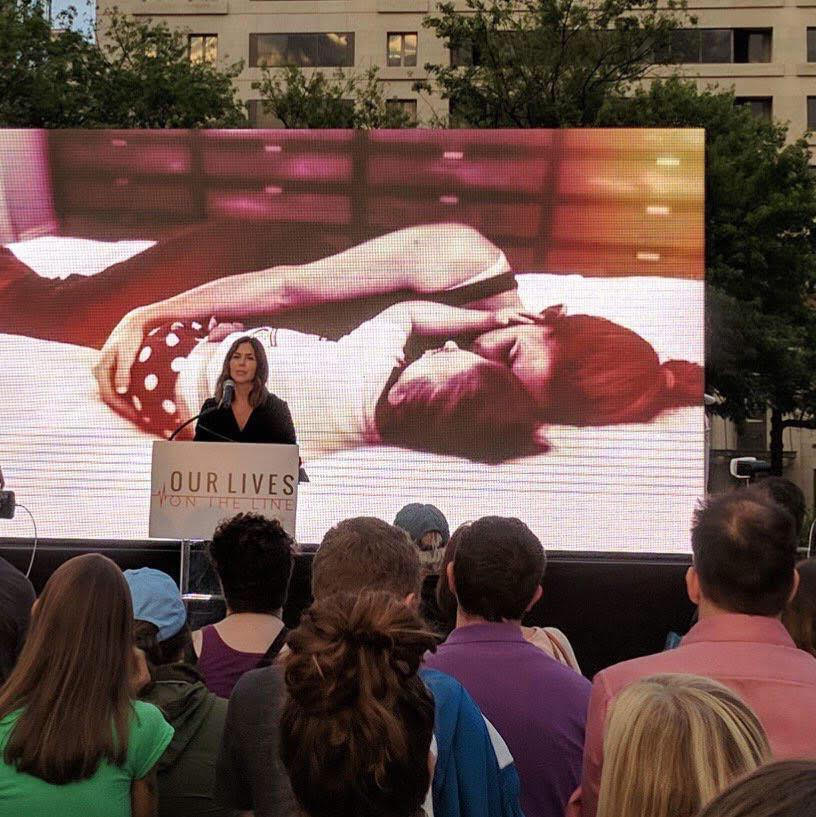 You might ask yourself, because I know I did, "How in the hell did this happen?" Honestly, this is the first time that I've stopped fighting long enough to think about it. A week ago, I would've stumbled to answer this question, but now I know the answer. It is pretty simple and straightforward; my child's life was threatened. Only this time it wasn't Sophia's conditions threatening her life, it was politicians and lobbyists.
It all began 18 months ago, when my state planned to reduce life-saving services that thousands of kids like Sophia rely on, after successfully stopping that, the GOP revealed its plan to repeal ACA and reduce Medicaid's federal funding. Families like mine rely on ACA protections and Medicaid (as a secondary insurance) to keep our kids alive and out of institutions. I fought hard every day, from 6 am until I fell asleep at night, learned how to use social media to raise awareness, and wouldn't take no for an answer. I did the thing I feared the most and shared our story publicly. I've allowed myself to be open and vulnerable to the world and I've said yes to every single opportunity that has presented itself, no matter how terrifying it seemed.
On a personal level, I've pushed through the fears, doubts, and insecurities that have plagued me most of my life. I care less about what others think and I am a better person because of it. Sometimes I feel like I'm living someone else's life but at the same time, this role of public advocacy fits like a glove. I can say, without a doubt, that I am becoming the person I was always meant to be. I am a wife, mother to three beautiful children, an artist and now, I am a fierce public advocate. I have found my true calling, or perhaps it found me.
If it's politics that scares you away from standing up and speaking out, just remember that this fight is not political. This fight is about doing the right thing, protecting human life and standing up for the most vulnerable. If you question whether you can make a difference in this life, like I did, please know that you can. If I can do it, so can you!
"A change is brought about because ordinary people do extraordinary things" Barack Obama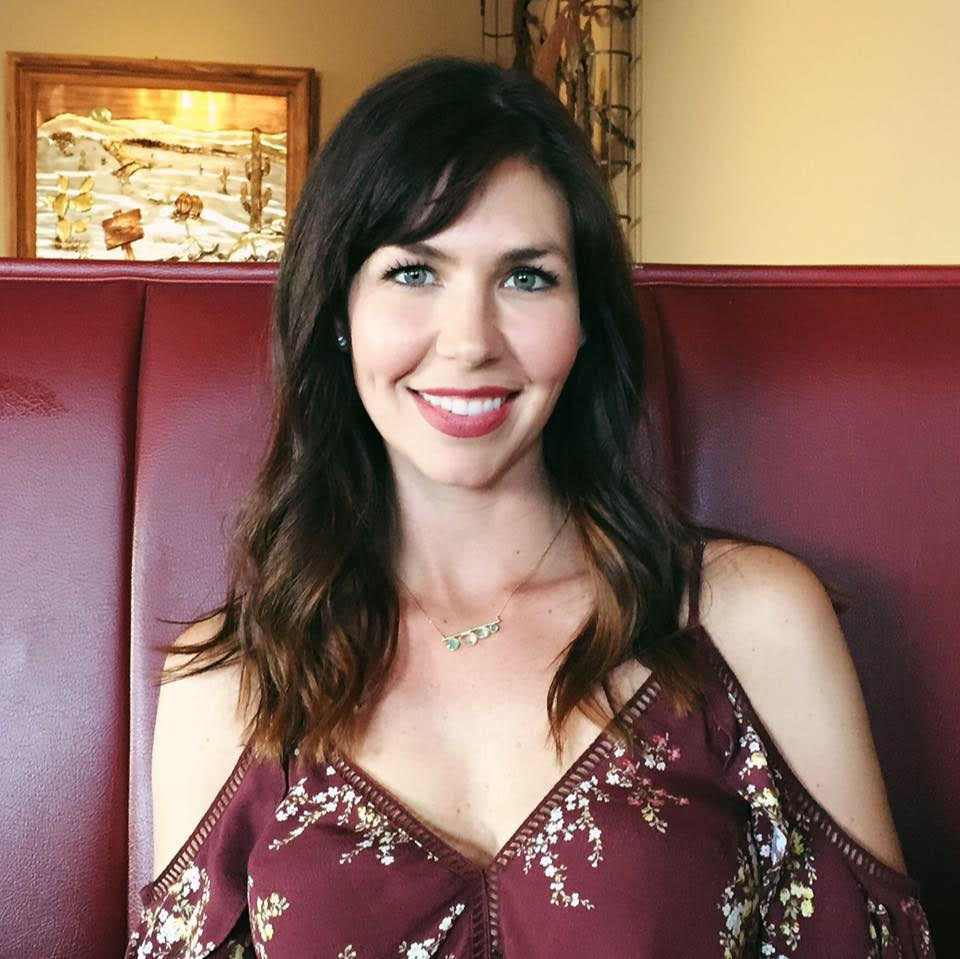 Contributing Editor: Natalie Weaver
Natalie Weaver is a wife, mother to three kids, artist and co-founder of
Advocates for Medically Fragile Kids NC
. She passionately fights for her own medically fragile child's life and others like her on the state and federal level. Natalie's been advocating for her child's life for nearly nine years now. She started publicly advocating less than two years ago and is grateful to have found what she's meant to do in this life. Advocating and giving others a voice has changed her life for the better and helped her become the person she is today. Natalie believes that there is nothing more important in this life than compassion and helping others.
@Nataliew1020