TPS for El Salvador was ended on January 8, 2018.
Over 200,000 people, with 193,000 US citizen children, here legally since 2001, faithfully renewing their statuses, paying taxes, and virtually free of criminal records. (You are allowed only one misdemeanor conviction to have TPS). Salvadorans constitute over 60% of the entire TPS population in the United States.
TPS, or Temporary Protected Status, is a humanitarian-based immigration program granting lawful status to nationals of countries found by the Department of Homeland Security to be unable to safely return. It's different from asylum, and applies to all nationals who meet the requirements. Significantly, it is NOT a path to citizenship.
DHS designates countries for TPS based on a range of factors: civil war, natural disasters, or disease, among others. El Salvador was designated in 2001 for 2 severe earthquakes that devastated the country. Since then, however, the country has fallen into a terrible cauldron of violence at the hands of transnational gangs, so powerful they now act in some places as a de facto state power.
Salvadoran TPS holders have, by definition, been here for upwards of 17 years. They've established roots here, raised children, and sent billions back to their families in El Salvador. They are a vital part of our society. Killing TPS is yet another heartless and misguided attempt by this administration to attack yet another vibrant immigrant community.
The end date will be September 2019. Before then, Salvadoran TPS holders will have to find another route to permanent residency, or simply leave.
WHAT CAN BE DONE
All Salvadoran TPS holders must seek out their legal options - and NOW. Do not wait until 2019. The current law does provide options, but they are highly fact-specific. That might include asylum, adjustment of status (if, say, married to a US citizen), cancellation of removal, U visas, and other options. However, the immigration law is NOT the same in every state (despite it being federal). Where you are in the US will dictate what options are viable.
Simply seeking to "negotiate" a stay with ICE is not likely to be successful. We have to search for *permanent* solutions for these people, not temporary band-aids. Not anymore.
LEGISLATION
All elected officials have to take a stand on this administration's attacks on TPS holders. They are, by definition, vetted. They've literally been on probation the entire time they've been in the US. (DHS recently terminated TPS designations for Haiti and Nicaragua, too.)
Call your Congressman at 202.224.3121 to support the bipartisan ESPERER Act (Extending Status Protection for Eligible Refugees with Established Residency Act of 2017). This bill provides a path to permanent residency for certain TPS holders, and their spouses and children, too.
GRASSROOTS
I hope everyone reading this can see what this administration is doing. From banning Muslims, to paralyzing communities with fear from ICE raids, revoking DACA, attacking TPS, and pushing and pulling so many other buttons and levers designed to herd all immigrants - those with status and without - toward the deportation pipeline - these are immigration policy positions long espoused by the anti-immigrant movement in this country.
These are people who see all immigrants as inherently a threat. At best, unneeded, at worst, terrorizers, with no redeeming value as human beings. The oldest and most influential is FAIR, the Federation on American Immigration Reform, founded by Dr. John Tanton, a white nationalist sympathizer who believed the United States must maintain a large white majority in order to survive. Compassion does not enter into the equation because these people do not see immigrants as fully human.
2017 was all about rolling out these policies - which to any FAIR-watcher came as absolutely no surprise - and keeping everyone busy fighting each individual battle.
2018 has to be time to organize and cut off these problems from a source: FAIR. Enough cutting twigs. We need to chop off some branches. Follow their work. Learn about what they do and what they've been peddling for decades. (This is the reason we're seeking to unseal the private papers of Dr. Tanton - there's something in there they don't want us to see until 2035). These are folks who grew up learning where all those buttons and levers are to engineer a system that smoothly and efficiently picks people up and removes them with as little (or no) due process as possible.
End this un-American madness. We made America great every time we took a stand against such bigotry. Make no mistake: entrenched white nationalism is the common enemy here. The immigrant rights movement has much to learn from the black community in this regard. As long as you march only for own community, you're doing exactly what the White House wants.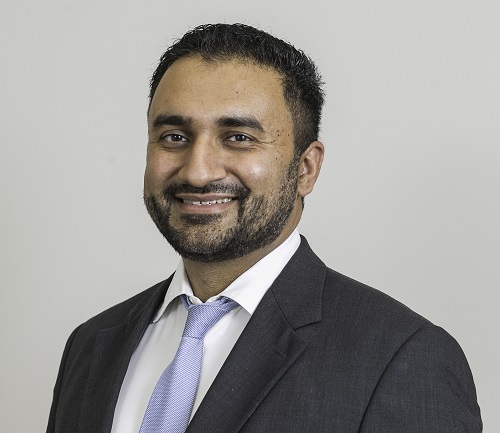 Contributing Editor: Hassan Ahmad
Hassan Ahmad has been practicing immigration law for 15 years. Fluent or proficient in 8 languages, he has advised nationals of 115 countries around the world. He was among the first on the scene as a volunteer airport lawyer at Washington-Dulles International Airport in the chaos after the travel ban this past January, and has since emerged as a strongly critical voice against the anti-immigrant policies pushed by the current administration. Hassan serves on numerous immigrant rights groups, and also was appointed by Virginia governor Terry McAuliffe to serve on the Virginia Asian Advisory Board. Follow him at @HMAesq.