Women in the Age of Trump - A Patriot NOT Partisan Exclusive Series
In 2016, three million more Americans voted for the first woman to occupy the Oval Office than did for the man who currently occupies it. The impacts were swift and significant.
In 2018, PatriotNOTPartisan is collecting the stories of these impacts, told by the women who are impacted. From mothers to politicians, scientists to students, this regular series will shine light on the new difficulties women are facing. To share your story, email submissions@patriotnotpartisan.com.
What follows is the second installment in this series.
Caring for a Medically Fragile Child in the Age of Trump
I was in shock when I woke to the news that Trump was elected president. My first thought was, "how could people vote for a man who openly mocked someone with a disability?" I immediately felt heartbroken and betrayed.
My daughter Sophia is severely disabled, and the election felt like an attack on my daughter and family. I realized that there are so many (more than I had imagined) in this world who do not value the lives of people with disabilities. I knew there was trouble on the horizon, I felt fearful and rightfully so.
It began when the Republicans unveiled their healthcare bill to repeal the ACA. They were going to take the one thing that gave parents who have kids with disabilities a little peace of mind. With the ACA, we didn't have to worry about our kids hitting their lifetime maximums (before the ACA, insurance companies could set a maximum lifetime payout per patient, which many disabled people quickly exceeded) and being kicked off insurance. Sophia would've hit her lifetime maximum when she was two years old. The ACA also ensured that we didn't have to worry about an insurance company denying Sophia lifesaving care because of preexisting conditions. After all, Sophia was born with over a dozen preexisting conditions.
If repealing those protections weren't bad enough, the GOP went a step further. Their Healthcare bill would gut Medicaid. Families with disabled children rely on Medicaid to cover the costs that private insurance won't, which is a lot! In my state, Medicaid has a program called home and community-based services that children like mine receive based on their complex medical needs. Nearly every state has a similar program. These programs keep families of all incomes out of medical bankruptcy and ensure that our children's extensive medical needs are fully met. They provide in-home nursing (covered by almost no private insurance companies) which allows our kids to live in their loving homes and not a cold institution. It allows my family to have moments of normalcy. It allows us to be on a financially level playing field and most importantly, it keeps my child alive.
I was in shock when I heard the GOP's plan that could destroy this program, and our lives. I was naïve to think that maybe they just didn't understand how this would impact children with complex medical needs. Surely, they wouldn't do this if they knew it could kill children like mine? Who would ever knowingly hurt children who are fighting for their lives? Who would want to add to the stress and pain of parents who care for children battling illness? I spoke face to face with senators, tears filled my eyes as I explained how this healthcare bill could destroy our lives and kill children like mine. I poured my heart out and was met with vacant stares, followed by lies.
Senator Lindsay Graham, smugly told me that everyone would die without healthcare, when I explained the impact losing Medicaid would have on my family. Senator Thom Tillis, my Senator, promised me that the Senate would never vote for a bill that would hurt medically fragile kids.
In that moment, I realized they didn't care. Again and again, my government voted for healthcare bills that would destroy the lives of adults and children with disabilities. Again and again, my government broke my heart and betrayed my daughter.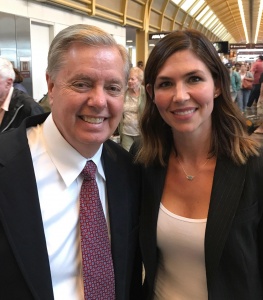 I began to do everything in my power to educate others, to encourage them to care and join my fight. I no longer cared about myself and my fears. I went full force, spoke at press conferences, gave news interviews, gave speeches. Thankfully the healthcare bill failed and the GOP announced they were moving on. I was so happy and for the first time in a long time, I felt I could breathe. The heavy weight that I felt on my chest had finally lifted.
And then, just when I began to feel safe again, the GOP unveiled their tax reform plan which will have the same harmful impact as their healthcare bill. It felt like I was sucker punched. I didn't see it coming. My anger grew and I felt like they were attacking our community all over again.
At the end of the day, the GOP won't stop proposing to take from the most vulnerable to give tax cuts to their wealthy donors and corporations. They continue to lie and push a bill that would take healthcare from millions and harm people with disabilities in many ways. They want to take the medical deduction tax that people with high medical expenses rely on, they want to take the tax incentives away for companies to research and find lifesaving medications for rare diseases. The bill eliminates the tax incentive for employers to hire people with disabilities. The most dangerous place to be is between a mother and her child, and I cannot express the depth of my anger.
I've spent the last year of my life fighting. I fight every day, starting from the time I wake until the time I fall asleep at night. When I stop to think about what I'm really fighting for, I sob. I am met with the painful realization that the GOP doesn't value my child's life. I've been forced to fight publicly and I've been exposed to so much cruelty and hate. I've been told to kill my child, put her out of her misery and that she's a drain on society. I've been harassed, belittled and insulted, all because I want to protect my child and others.
One of the worst pains in this world is watching your child suffer and not being able to take that pain away. Many parents who have children with complex medical needs have dealt with so much medical trauma and experience PTSD. The GOP added another layer of stress and pain that parents of medically fragile kids shouldn't have to experience. They are traumatizing us over and over again with their plans to rip healthcare from our children and the most vulnerable. I feel traumatized and victimized by the GOP with no end in sight. I am angry that precious time has been stolen from my child, who will die before me.
I'm still in disbelief about what the current administration is doing to families like mine. I've been forced into a battle for my child's healthcare all while fighting for her quality of life, nursing her through daily seizures, pain, and surgery after surgery. Though I'm exhausted, I will continue to fight hard to educate others and raise awareness. I will ignore the abusive and hateful words and I will continue to expose the harmful impact of the cruel and heartless policies that the Trump administration is trying to push.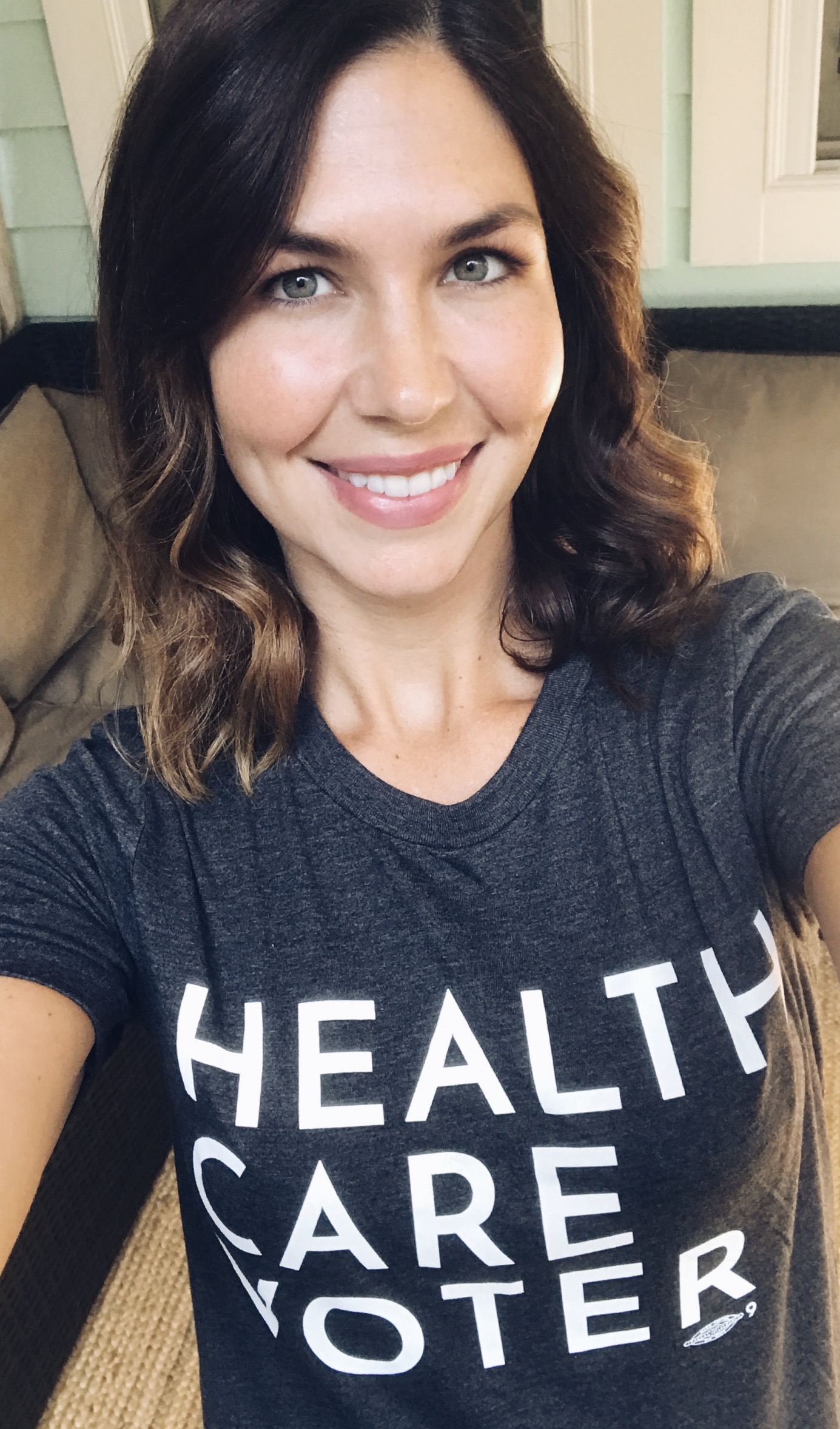 Contributing Editor: Natalie Weaver
Natalie Weaver lives in North Carolina. She is a wife, mother of three, artist, public speaker and advocate, and co-founder of Advocates for Medically Fragile Kids NC. In 2016, after North Carolina government officials threatened to reduce and possibly eliminate life-saving medical services for medically fragile children like her daughter, she discovered her true passion - advocating for anyone who needs a voice. She passionately fights for her child's life and others with complex medical needs on the state and federal level. Advocating and giving others a voice has changed her life for the better. She believes there is nothing more important in this life than compassion and helping others.