The GOP has drifted into rhetorical and ideological territory that most conservatives would have found inconceivable and unconscionable only a decade ago. The elections of 2018 and 2020 will indicate whether this lurch to the alt-right will endure. If Gina Collias has anything to say about it, the GOP will snap back to a more rational conservative platform. And she is actually walking her talk.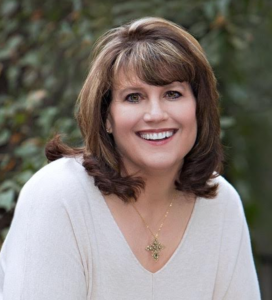 Collias is a lifelong republican and attorney from North Carolina who believes that the 2016 presidential election "demeaned the party." Feeling isolated from the GOP after Trump's election, she wanted to help bring her party back to sanity. Partly out of a desire to find other like-minded moderates, she returned to Facebook after a long hiatus and founded a group called "Rational Republicans."
The response was overwhelming. Collias tapped into a group of conservatives who had become very dissatisfied with the rhetoric of Donald Trump and the hardline, non-inclusive policies of his administration that have now become the norm for the GOP. The people who make up the Rational Republican community "long for a return to civil discourse and rationality, and see that the GOP has strayed from historical Republican principles."
Her Facebook group now has thousands of members. "We are the silent majority," she said. "We are awake. We are paying attention. And we are voting together." After its founding, Collias led the group in the collaborative development of an entire platform that emphasizes a more compassionate conservatism (a portion of this platform is included below).
Inspired by this group and longing to make a difference, Collias herself launched a Congressional bid in January, and is now vying for the House seat representing North Carolina's 10th District. She's facing off against incumbent Congressman Patrick McHenry for the Republican nomination, with a primary date of May 8, 2018.
Collias will run on the Rational Republican platform that she crowd-sourced through her Facebook group. One of her first campaign events was addressing the crowd at the Asheville Women's March.
Though an uphill battle, America should find hope in this Congressional bid. Our political climate would improve significantly if Republicans with principles stood up, as Collias has, to try to save the soul of their party. As the platform below shows, there are still conservatives who support civil rights for all, reform (not repeal) of the ACA, environmental protection, and campaign finance reform:
Rational Republicans - Platform Overview
**Click here to see the full platform**
We support candidates whose platforms are demonstrably rational, ethical, science-based, and economically responsible.
Rational Health Care Reform: We support reform of the ACA that is bipartisan, reduces the costs to American families, preserves protection for preexisting conditions, and maintains the number of persons or conditions covered.
Rational Taxation: We are fiscally conservative and socially liberal. Reform must ease middle class burden, preserve safety nets and tailor spending to restore upward mobility. Any tax plan must close corporate loopholes and shift the burden of taxation to the top 2% of earners. Spending must include greater investment into the fundamentals for a better future such as supporting public education.
Civil Rights and Civil Liberties: Women, People of Color, People with Disabilities, LGBTQ, and People of diverse Religious beliefs can all share the Republican values of conservative government. We believe in free speech, but the freedom of speech needs to be appropriately balanced with the constitutionally fundamental freedoms of life, liberty, and the pursuit of happiness.
Rational Environmental Protection: We believe in a balanced approach to environmental protection. We are concerned about climate change. We also see renewable energy development as a source for economic growth and American jobs. As rational republicans, we reject the narrative that a move away from fossil fuel will lead to economic ruin. We believe the opposite is true.
Rational National Security We see diplomacy and global relationships as the better path forward to greater global and domestic security. We support the preservation of Veteran health benefits and the enhancement of active military pay, and the rational reduction of spending as detailed in DoD drafted savings plans.
Good Governance We see that rational thinking is best done by people whose conclusions are not bought and paid for. Therefore, comprehensive campaign finance reform is essential. We believe that fair representative public participation in the democratic process is essential so we call for aggressive policy end to gerrymandering, expand voting opportunities, and ensure the education of the electorate. We see the Russian interference with the election as a major national threat. Likewise, we see fake news as an equal threat to democracy.
Rational Immigration Reform We want to simplify the path and cost to citizenship.
Rational Gun Laws We believe in the 2nd Amendment and the right to bear arms. We also believe that common sense reform in gun laws can make Americans safer without compromising this right.
Contributing Editor: Nick Knudsen
Nick is a workforce development professional and technical writer by day, an avid consumer of political news, and writer/thinker/agitator. He hails from the Bay Area, but has settled in Portland, Oregon with his wife and two children. He obtained his BS from Cornell University and MA from Stanford.
Nick can be found on twitter @DemWrite