Launched on the day of the Supreme Court's 2010 Citizens United ruling, Free Speech For People is a recognized leader of the movement to challenge big money in politics and unchecked corporate power — and now its team of legal experts is taking on the unprecedented corruption of the White House under President Trump.
Here are Free Speech For People's top three anti-corruption initiatives that you can join right now:
1) Impeach Donald Trump Now www.impeachdonaldtrumpnow.org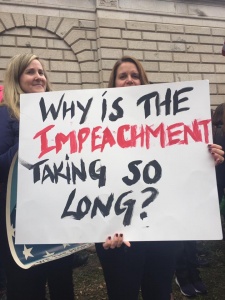 What: A grassroots impeachment campaign, launched on Inauguration Day, with more than 1.2 million people signed on in support
(These women are asking the same question we are.)
The campaign, co-launched by Free Speech For People and Roots Action, and backed by leading constitutional scholars, is calling for an impeachment investigation of President Trump due to violations of the Domestic and Foreign Emoluments Clauses of the U.S. Constitution; obstruction of justice; potential conspiracy to violate federal campaign finance laws in possible coordination with the Russian Government; giving aid and comfort to white supremacists and neo-Nazis; and abuse of the pardon power. To date, 15 cities and towns across the country have already passed their local impeachment resolution, and three Members of Congress have backed the introduction of articles of impeachment.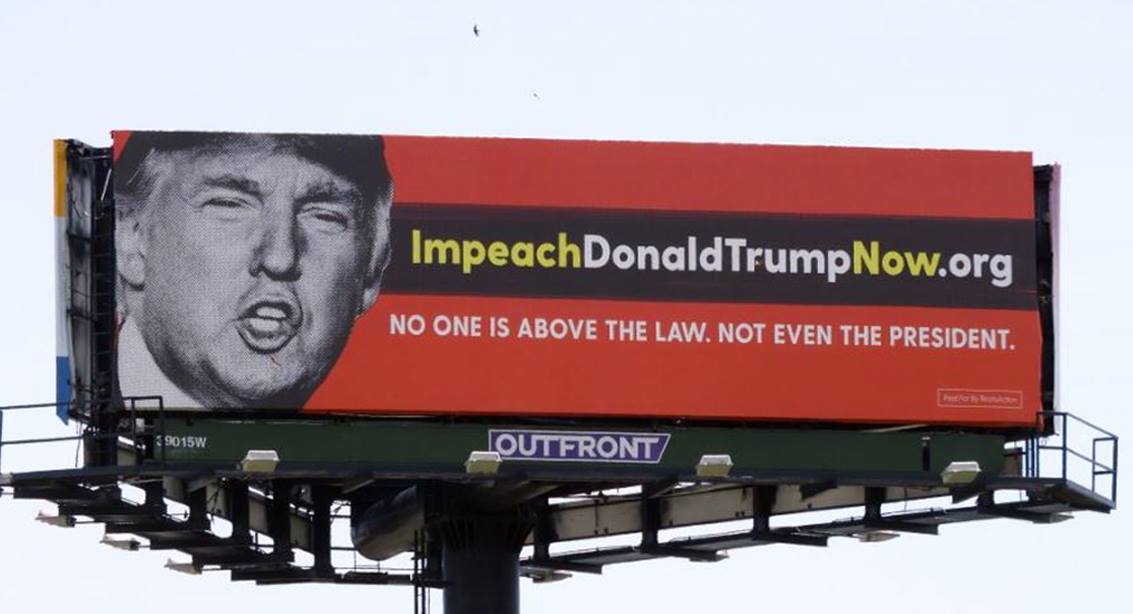 (On the road to Mar-A-Lago, the Campaign to Impeach Donald Trump crowdfunded a billboard reminding Trump he's not above the law.)
How to get involved: Visit www.impeachdonaldtrumpnow.org to add your name to the petition to Congress calling for an immediate impeachment investigation of President trump. You can also look up resources on the site on how to pass a resolution in your community.
2) Revoke Trump Charter www.revoketrumpcharter.org
What: Free Speech For People's campaign to revoke the corporate charter of The Trump Organization, Inc., in New York State.
Corporations are created when a state government issues a corporate charter — and if abused, that charter can be taken away or revoked. Free Speech For People is urging the New York Attorney General to investigate whether to initiate charter revocation proceedings against the Trump Organization in New York State, due to the corporation's collusion with the President to violate the two anti-corruption provisions of the U.S. Constitution. Over 20,000 people have already taken action, and the campaign is just getting started!
How to get involved: Visit www.revoketrumpcharter.org to sign the petition to NY Attorney General Eric Schneiderman and to learn more.
3) Divest Trump SoHo www.divesttrumpsoho.org
What: A campaign calling for the divestment of public pension funds from Trump-owned businesses
The hard-earned dollars of state employees like firefighters, police officers, and public workers are being paid into a real estate fund that transfers millions to the Trump Organization to manage the Trump SoHo in New York City, New York. Those payments from state pension funds fall into a scheme that ultimately puts money directly into President Trump's pockets and violates the Domestic Emoluments Clause of the U.S. Constitution.
By divesting from Trump SoHo, the California Public Employees' Retirement System (CalPERS) and the New York State Common Retirement Fund can fulfill their responsibility to avoid conflicts of interest.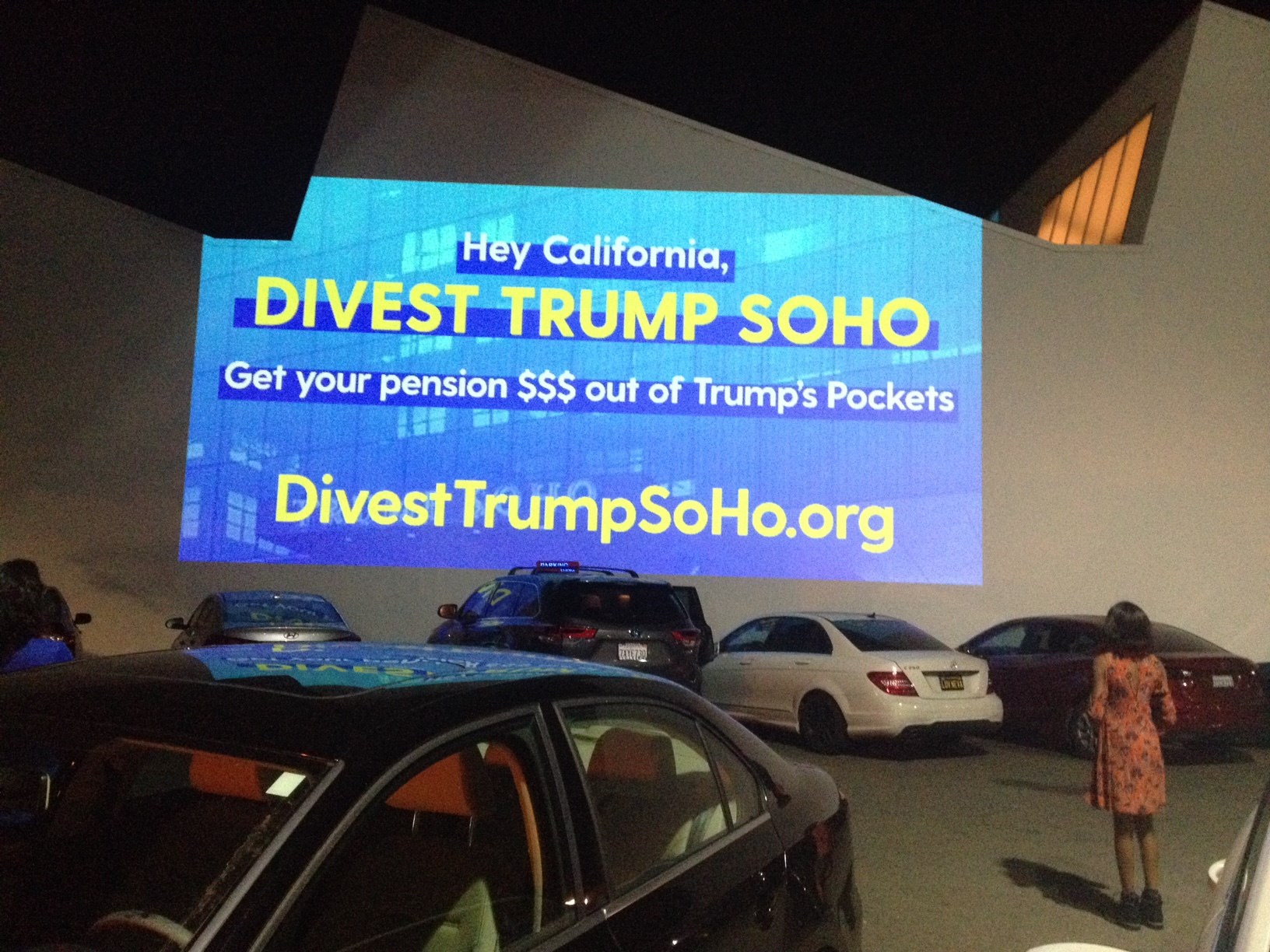 (A Bay-Area based artist and activist, Alan Marling took to the streets to project the Divest SoHo campaign in Oakland.)
How to get involved: Visit www.DivestTrumpSoho.org to add your name urging CalPERS and the New York State Common Retirement Fund to divest from Trump SoHo. There, you can also find information on how to send a Letter to the Editor to your local paper about the issue.
Free Speech For People is at the forefront of the movement to confront the massive corruption of the presidency and to defend our Constitution and our democracy. To find out more on how they're leading the fight and how you can be involved, sign up on their website at www.freespeechforpeople.org.
Contributing Editor: Bri Holmes
Bri Holmes is a digital media strategist at Free Speech For People, a national nonprofit organization working to defend our Constitution and our democracy. She lives and works in Los Angeles, California.