They say all politics is local. It's where the magic happens -- where change happens one vote, one bill, one life at a time.
It's a quaint idea, imagining how truly powerful all of the Leslie Knopes of our country are, toiling day and night on legislation, holding town halls for their constituents, and fighting for what's right.
But is it true? Is all politics local? And if so, why is it so hard to find out about local politics? We all know who the President is. Some of us know our Senators and Congresspeople. But I'd bet that most people reading this article don't know their state senator and state representative. (Prove me wrong, please! :))
The phrase is true -- to an extent. Our political system was designed to consolidate power at the state level. Our states control who has access to healthcare and who doesn't. How easy it is to buy a semi-automatic weapon. How our schools are funded. Whether your employer can legally discriminate against you based on your sexual orientation. The list goes on and on.
But perhaps most importantly, your state government controls how fair elections are -- and not just at the local level, but at every level of government. State governments draw the district lines that control how we vote for Congress. Through gerrymandering -- drawing district lines to maximize their chances of winning Congressional seats -- the GOP has given itself a 16 to 22-seat advantage in Congress. Through voter suppression -- policies that enforce strict ID requirements, get rid of early voting, or "cleanse the voter rolls," forcing people to re-register -- the GOP has taken away the voices of millions of people across the country.
So when Trump talks about a rigged system and voter fraud, the best examples that come to mind were enacted by the GOP itself.
How did they do this? By pouring resources into state races, winning state senate and state house majorities, and passing new electoral laws. The GOP did this in 2010, when our last Census was taken and we had the opportunity to redraw district lines. And if we don't act now, the GOP will continue its plan to take over states -- and, by extension, take away our voices at the national level.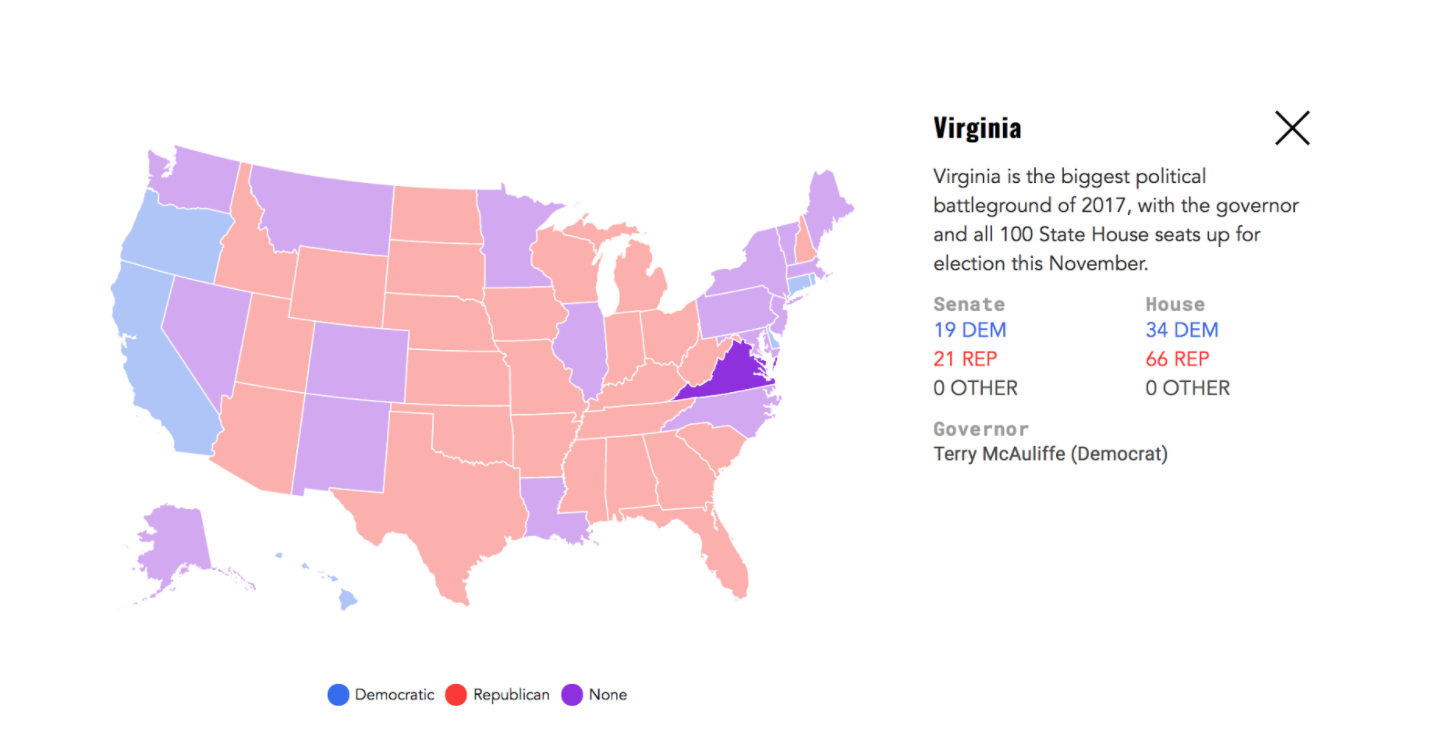 Ironically, while it should be easy to find out about local and state politics -- it's literally in our backyard -- it's the level of government we're least likely to know about. According to the the Pew Research Center, state house reporting has declined by 35% in the past 15 years. And in an era of "fake news" and daily antics -- or travesties -- out the White House, state news can be eclipsed by the national political furore.
It's even less likely that we'd find out about what's going on in other states -- which is especially dangerous since all politics really is local. No matter whether you live in California or Kansas, a state senate race in Virginia or Florida affects the value of your vote, and the power of your voice.
So what do we do? How do we begin the process of reasserting our voice and our values in state politics?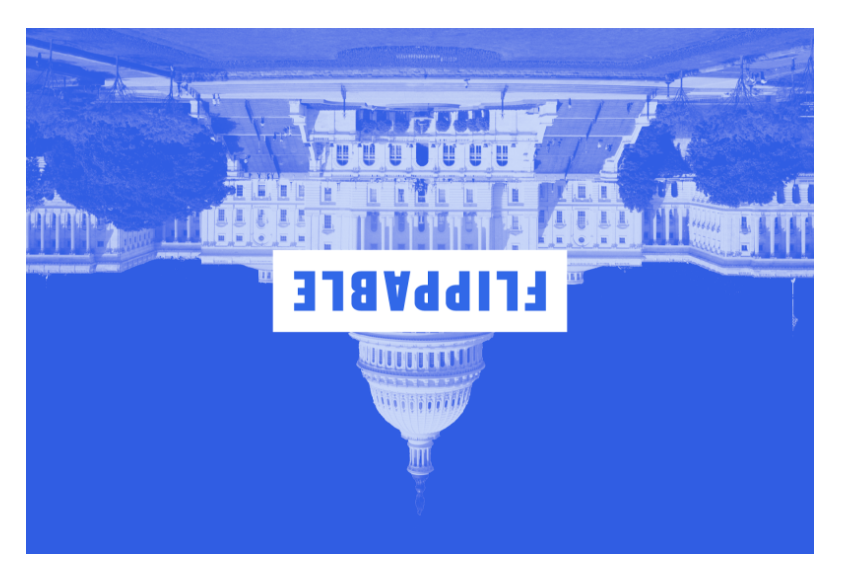 At Flippable, our mission is to flip critical state seats to promote a fair, balanced democracy. We've engaged over 50,000 people in the important work of learning about, volunteering for, and donating to state races. Last month, we helped flip a pivotal seat in the Florida State Senate, electing a leader who promises to advocate for Medicaid expansion, increase funding to public schools, and protect immigrants from the harmful policies of the Trump administration.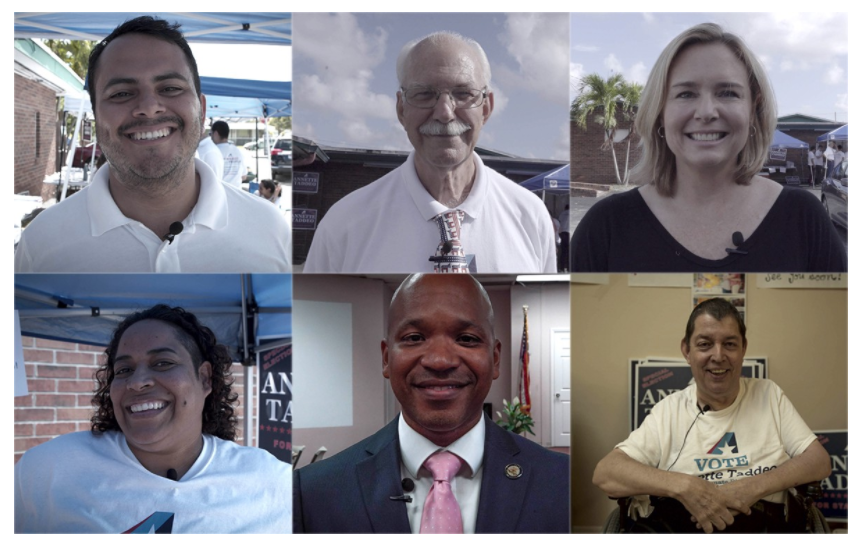 The volunteers who powered newly-elected State Senator Annette Taddeo's campaign in Miami-Dade, Florida
What's next? In November, Virginia will be holding elections for all 100 House of Delegates seats. Even though Virginia has voted for Democrats in Presidential and statewide elections for nearly a decade, its House of Delegates is still 66% Republican. In Washington, we have the opportunity to flip the State Senate blue through some competitive special elections. You might not think of Washington as a "red" state, but its Republican-controlled State Senate has resulted in legislative gridlock and disastrous policies, from attacks on voting rights to attempts to roll back Washington's LGBTQ Civil Rights Act. One seat will determine whether Republicans stay in power -- or whether we can flip the script.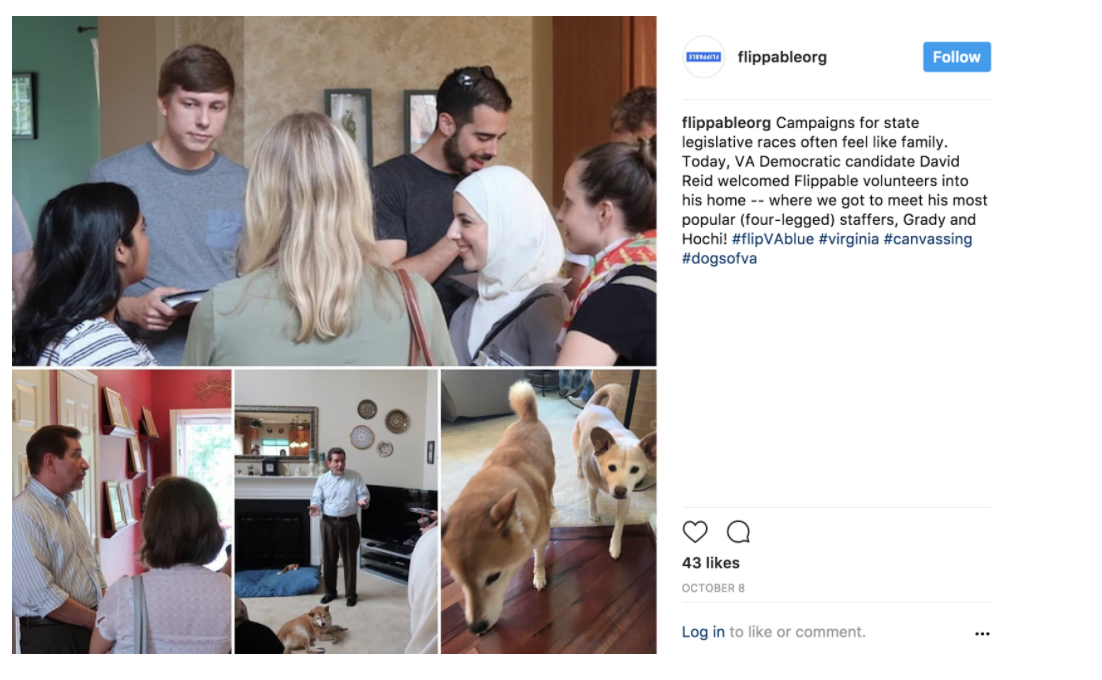 Our candidates need support to win these tough battles. If you can, we encourage you to volunteer with our candidates or contribute to their campaigns.
As much as we need energized volunteers and donors, we also need progressives to turn their attention to the level of politics that matters most: state government. Learn about the state of our states, sign up to receive updates on key races, and share our work with your friends and community on Facebook, Twitter, and Instagram. With limited time to score major progressive victories, we need all hands on deck.
Remember: when they go low, we go local.
Contributing Editor: Catherine Vaughan
Catherine Vaughan is the CEO and Co-Founder of Flippable, a movement to flip states blue and restore our democracy.