Last year I attended a gala and I met Chris Kennedy. I have met many politicians in my life and Chris did something remarkable that impressed me during our first meeting. He asked if I would help him. Most politicians immediately go into their plans to make your life better. Chris genuinely wanted to know, directly from me, what would make my life better. During the last 12 months, I have had the pleasure of having many candid chats with him and understanding what makes him so unique.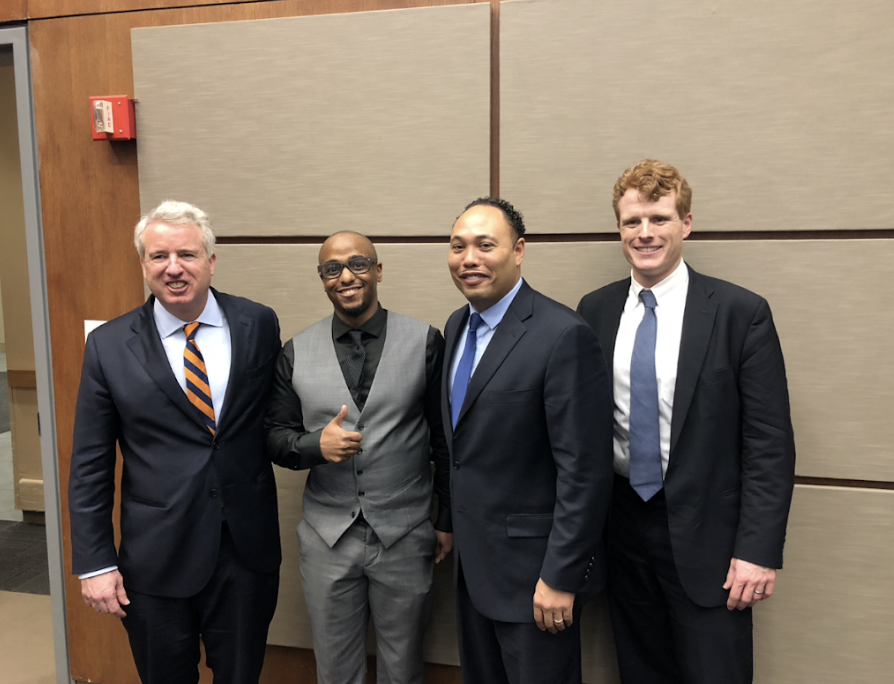 Christopher G. Kennedy was born in 1963 to Former US senator and Attorney General Robert Kennedy and Ethel Kennedy. On June 5th, 1968, Robert Kennedy was assassinated while campaigning for a presidential bid. Facing trauma at an early age can slow some down, but not Chris Kennedy. Chris moved from Boston, MA to Decatur, IL to work for Archer Daniels Midland in the 1980s. This was the beginning of Chris' efforts to end hunger. He later served as chairman of the Greater Chicago Food Depository and went on with the help of his, Sheila Kennedy to run the non-profit, Top Box Foods. Top Box purchases food and distributes it to churches and organizations in mostly low- income neighborhoods. When it comes to politics, Chris has more than just a famous last name to back up his accomplishments. Chris began his political activism in the late 70's, when he worked on his uncle, US Senator Ted Kennedy's bid for the 1980 Democratic Party nomination for President. Chris has also been active in campaigns for various other politicians and activist (Cesar Chavez, President Barack Obama, Mark Shriver, and Illinois Democratic Governor Pat Quinn). Chris is also a businessman, a good one. Chris managed the Merchandise Mart, one of the great economic engines of Illinois. As President of the Mart, Chris worked with governmental agencies, labor groups, and independent small businesses to bring companies and good jobs back to Illinois. Under Chris' leadership, the Mart became one of the largest LEED-certified buildings in the world.
Now Chris is leading the real estate development in downtown Chicago known as Wolf Point. Wolf Point is a massive construction project backed by more than $1 billion in private financing that is bringing 2,000 construction and permanent jobs to Illinois. Chris is currently running for Governor of Illinois. Chris is an example of a man that doesn't rest on his laurels. He could have easily made a few million dollars and worked for his own interest, but that is not at all what he has done. He has started businesses, feeds the hungry, and has been an outspoken ally in the conversation regarding gun reform. Needless to say, I am bias here, as Chris is one of my mentors. Instead of asking questions of Chris, I decided to let the constituents of Illinois ask the questions.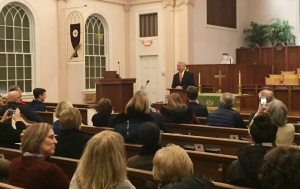 1) What, if any, are your plans to help make mental health services more accessible/affordable to all Illinoisans?
I believe that we need to fully fund mental health services and put the state on a path to a single-payer healthcare system. The current Governor has decimated critical mental health services across the state, making it harder for people to get the care they need. Not only do we need to fund the clinics that have endured cuts, but we also need to come up with real solutions to make health care more affordable. I've released a Health Care Policy Platform that calls for an employer-back public option to put us on a path to single-payer. We will allow the state's largest employers to work together to negotiate down the cost of health care for their employees, cutting out the middle-man insurance agencies. The state can then buy into this system and offer it as a public option for the entire state. This will allow us to bring down costs while still maintaining high quality health care, including mental health services.
2) How do you plan to keep people in Illinois (i.e. jobs growth, property tax relief, etc.)?
We need to create a system where companies want to move to Illinois. When I was young, kids used to move to where the jobs were, now companies move to where the highly educated young people are. If we give the world highly educated young people, the world will give us its jobs. This means we need to invest in a robust university system and foster a pipeline of innovation and job growth like they have in Boston, Silicon Valley, and Research Triangle North Carolina, where universities, businesses, and talent come together to create the greatest economies in the nation.
3) Do you have any community outreach or community building plans to help unite us during such a divisive time?
We need to restore people's faith in government as a source of good. When people stop believing that government can create positive change, they elect people like Bruce Rauner and Donald Trump, who's divisive politics drive us further apart. Here in Illinois, there is a property tax racket where a hand full of elected officials are making money as property tax appeals lawyers. We have to get the dirty money out of politics so we can get the dirty politicians out of government.
4) What are your thoughts about the government taking away funding from sanctuary cities? If this does become reality, do you have a plan to help the city?
What Donald Trump is threatening to do to sanctuary cities is appalling. As Governor, I will be committed to protecting immigrants because immigrants are America and they should be allowed to become Americans. I will uphold the TRUST Act and call for Immigration Safety Zones so that schools, hospitals, and places of worship will be safe spaces, free from the threat of deportation.
5) What will your approach be to reduce gun violence?
Opportunity is the enemy of violence. Early in my campaign, I released an 8-Point Plan to Combat Gun Violence, which calls for fully funding our schools, offering critical social emotional learning programs to communities who experience high levels of trauma, banning assault weapons and bump stocks, passing the Gun Dealer's Licensing Act, creating a gun trace program so we can track the weapons being used in crimes, and cracking down on the illegal flow of guns from surrounding states.
6) How will you continue to help/support the immigrant community in Illinois? Especially the Dreamers who are in fear of not knowing whether they will be allowed to stay or eventually being kicked out?
As Governor, I will make it a priority to protect our immigrant communities. No matter what Donald Trump tries to do on a national level, or what Bruce Rauner does on a state level, I will fight for the rights of Dreamers, and for all immigrants.
7) If elected how would you help home owners lower their property taxes without adding on to the already state debt.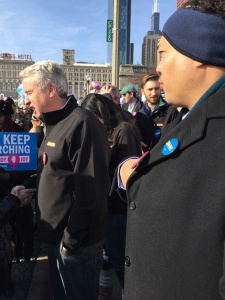 We need to fix the broken property tax system. The first step is to ban elected officials from holding positions whose interests are adverse to the bodies they were elected to serve. This means banning elected officials from also holding jobs as property tax appeals lawyers. These officials make money off of the rigged system, which motivates them to keep the state from moving to a progressive graduated income tax. A progressive income tax is crucial to help get our state out of debt and financially table.
The second step in ending the property tax racket is to file undervaluation complaints against the largest buildings in Chicago that have been systematically under-assessed. There is $600 million missing tax revenue from the Willis Tower alone. The state won't go into further debt when we end the property tax racket, in fact it's quite the opposite.
8) How do you intend to divvies up money for Illinois schools without having such a big gap in difference when it comes to lower income neighborhoods vs wealthier neighborhoods.
The key to equal education is paying for schools on the state level. We have a new state school funding formula that will adequately fund schools, but under the current system of paying for schools with property taxes, we don't have enough money to fund the formula and school funding is terribly unequal. We shouldn't use local property taxes to fund schools. Instead, we should fund our schools through a progressive graduated income tax.
9) How can we fairly fund education?
Funding education with property taxes is inherently unfair. A model that relies on local property taxes means that the quality of education a child receives is determined by the zip code where she is growing up. We shouldn't use local property taxes to fund our schools. Instead, we should fund our schools through a progressive graduated income tax. Communities will always have the option to use property taxes to supplement state funds, but the fairest way to fund our schools is through a progressive income tax.
10) Any ideas on restructuring government?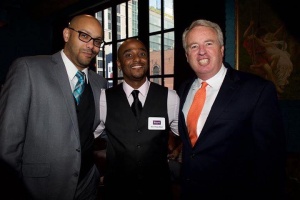 First and foremost, we need to end the property tax racket. We also need to explore consolidating overlapping municipal governments. Illinois has the greatest number of singular governments of any state in the nation. These governments individually collect taxes and provide overlapping and/or uncoordinated services. Government should be efficient and highly functioning to best serve constituents and restore people's trust that government is here to help people.
Contributing Editor: KEN MEJIA-BEAL
@CULPEPPERTHECAT
Ken Mejia-Beal is a concerned citizen, who cares deeply for his country. Ken wants to make the world a better place for all people. A capitalist with a heart who believes in free thinking and human rights. Ken wants to use his words in order to shine a light on political ventures in order to allow those without knowledge to form strong positions through fact based conversation. Ken resides in DuPage County, within Illinois. He has ambitions to motivate those around him to communicate differing ideas while remaining civil.