38 years ago, she left a note...drove on the freeway...pulled over & sat in the car by herself. She put the black revolver to her head & pulled the trigger. Joyce Penebaker was only 27 years old. She was pronounced dead at

8:34am

. "Bullet wound of head...shot self with revolver" is what the death certificate says.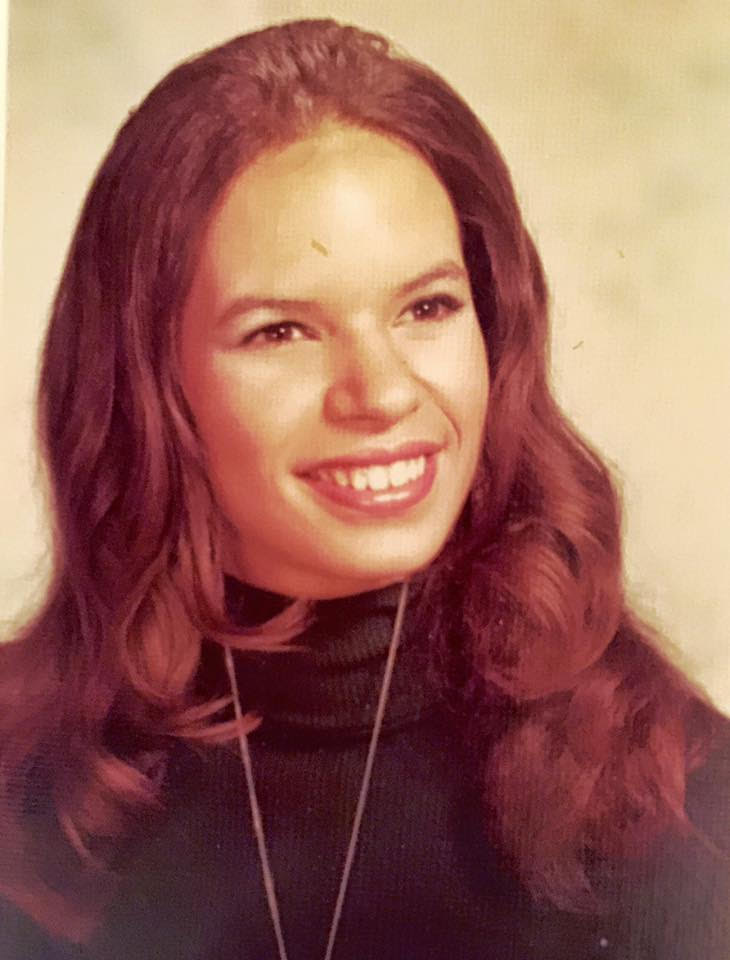 38 years... I have a lifetime of memories clouded with pain rather than a lifetime of memories of her and I. She, like far too many others, was consumed with a debilitating amount of depression that lied to her. Depression made her think the world, MY WORLD, would be better off without her. She was wrong about that.
I intimately know what those dark moments are like; those empty feelings and hopeless thoughts...I know what it is like to think about your existence and how bad your circumstances are. I know the lies and tricks that depression overwhelms you with. But, it is just a lie designed to convince you to give in & to give up. It is powerful and gripping and it seems like, in that isolated moment of despair & desperation, that ending your life is the only option, that there is literally nothing more to live for.
I had to face my demons and I had to be present in those dark moments so that I could struggle through them and ultimately survive them. My mom wasn't able to do that. She didn't have the coping mechanisms that I've learned. I wish she did. I wish she could've struggled through that moment in her car with that gun and been able to see what her son would become...I wish she could've seen her granddaughter starting her freshman year of college, watched 4-year-old Josie starting 4k & riding the bus for the 1st time and watched Kyan kick off his 4th grade year with the coolest smile. I wish she could've seen how beautiful anda.reedpenebaker?fref=mentions" target="_blank" rel="noopener" data-saferedirecturl="https://www.google.com/url?hl=en&q=https://www.facebook.com/amanda.reedpenebaker?fref%3Dmentions&source=gmail&ust=1504976632541000&usg=AFQjCNHTeQr6JNLjlbxLMX57PfY8yqRQkw">Amanda looked on our wedding day. I wish she would've held me rather than that gun.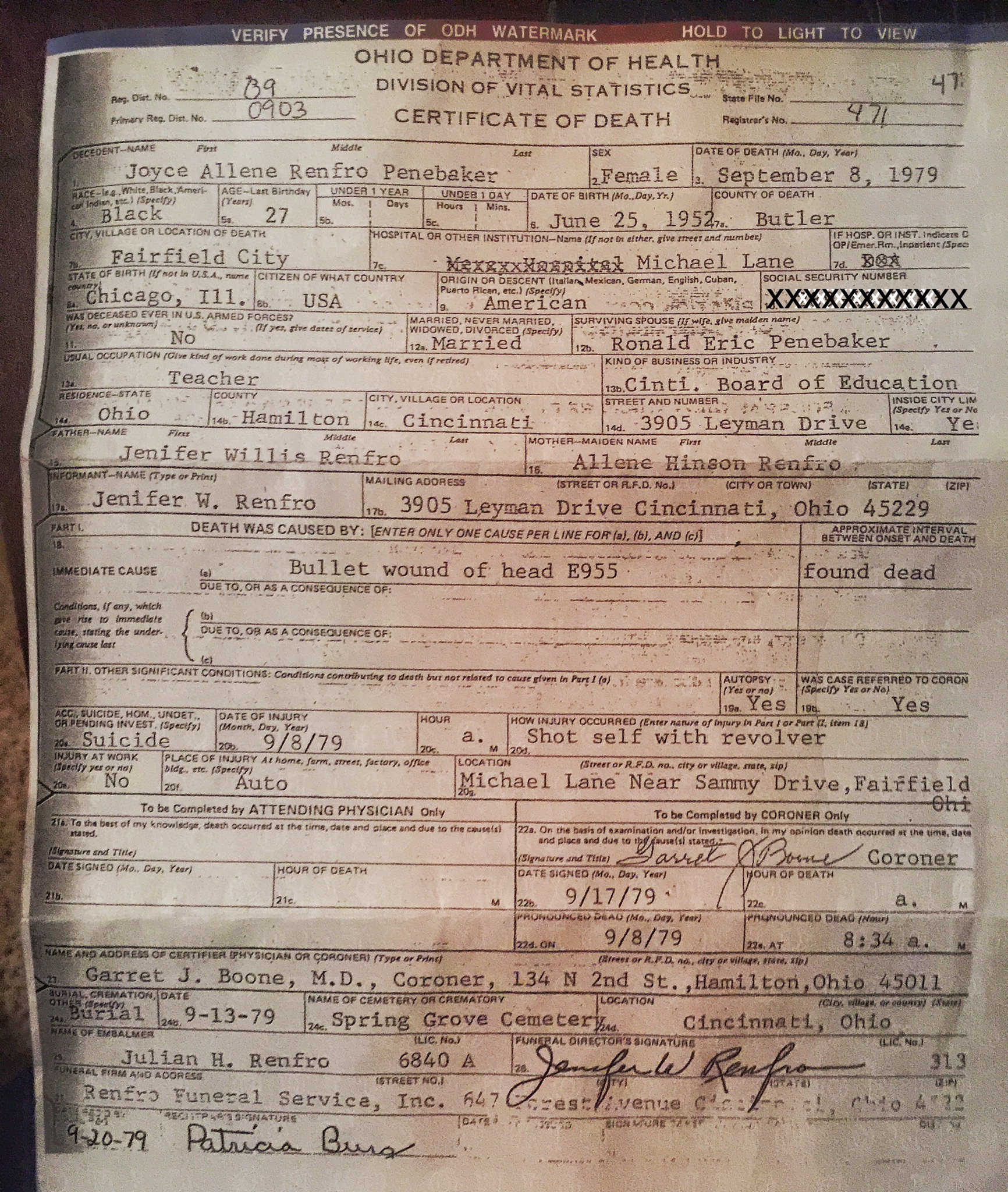 As you read this post and look at the death certificate and how pretty my mom was, I ask that you commit to yourselves. Commit to being kinder to you. And, be kind to others. Sometimes it is your smile or a kind gesture that allows someone in a dark place to see that there is still beauty in this world. Be the light in someone's life today.
Put down your gun. Step off the ledge. Let go of the razor. Close the pill bottle. Get out of the water. Don't tie that knot. STOP. Struggle. Fight. Fight for you. Live for that next moment and then the next and then next.
For Joyce. For WI State Senator Rick Gudex. For Angela. For Peter. For Andy. For Leslie. For Brian. For so many other names & lives ended as a result of gun suicide. For those that died as a result of other means of suicide. For the surviving families who are struggling. My heart is with you
Now, my last request is that you don't fill the comments below with "I'm so sorry"! Don't tell me how sorry you are; tell me how committed you are to yourself, tell me how you are going to help me end this problem. Tell me how you helped make someone's day better today. Tell me how you made your own day better. Tell me about that time you got knocked down and chose to get back up. Don't feel sorry for me; feel the need to get active with me!
I am my mother's son & her voice.
If you're in crisis, there are options available to help you cope. PLEASE call 1-800-273-8255 or a friend. https://suicidepreventionlifeline.org/help-yourself/
As always, Be nice to each other; It's really all that matters.
Love,