Meet Syed Ahmed Jamal, a 55-year-old chemistry instructor from Bangladesh. He has been residing in the Kansas City, MO area for over 30 years, originally coming to America on a student visa. Jamal obtained graduate degrees in molecular sciences and pharmaceutical engineering. At that point he was issued an H1-B visa for highly skilled workers. Entering a doctoral program, he then qualified for another student visa. In 2011, that visa expired and a departure order was issued for Jamal. However, an immigration judge ruled that he could remain in America under a work permit issued through the Department of Homeland Security. All he was required to do was to renew the permit annually.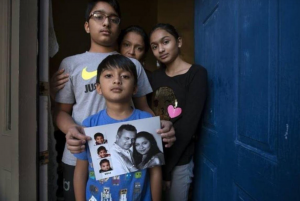 Jamal complied with the judge's order, renewing his work permit annually and becoming employed with Park University in Kansas City, as well as conducting research in various hospitals. A husband and father to three children, ages 14, 12 and 7, Jamal is the sole supporter for his family. On January 24th, Jamal was arrested at his home, in front of his children, as they prepared to leave for school and work.
The basis for Jamal's arrest? The departure order issued by ICE in 2011. President Obama had previously directed DHS to exercise prosecutorial discretion in cases of non-citizens such as Jamal, who were allowed to remain in the country because they were seen as positively contributing to society. In fact, part of Jamal's research at hospitals has consisted of working on a cure for diabetes. He has run for school board and is an active member in his community.
Donald Trump issued his own Executive Order on January 25, 2017, setting aside Obama's directive of prosecutorial discretion. Trump's EO states that any immigrant under a final order of removal is to be set as a priority ICE target. In other words, the Executive Branch has now stepped over the separation of powers and is allowing the Department of Homeland Security to disregard a legal order signed by a judge.
Jamal has been trying unsuccessfully to obtain American citizenship legally, even though his own children and his brothers are legal citizens. The barrier is our antiquated immigration law that is desperate need of reform. For example, if an immigrant enters the country without papers, being married to an American citizen will not guarantee a path to citizenship, even if the immigrant came as a child. In addition, if an immigrant has ever been in deportation hearings and has received a final administrative order of deportation, they cannot obtain citizenship. The only way to bypass this barrier is for the immigrant to leave the country for a minimum of ten years and re-enter with legal documents then hold a green card for five years.
Do not think that the Department of Homeland Security will have any mercy or use discernment in what immigrants to pick up either. Even though Jamal's legal team had pending motions to be heard in court, ICE transferred Jamal three times within 24 hours from his original holding cell in Morgan County, MO to a prison in Platte County then to El Paso, Texas where he is currently being held. It is believed that ICE may have actually in the process of flying Jamal out of the country. At this time, an immigration judge has allowed DHS until February 15th to respond to the emergency motion to stay Jamal's deportation.
Remaining options for Jamal are extremely limited, including the possibility of a private bill that could be introduced to Congress or Senate to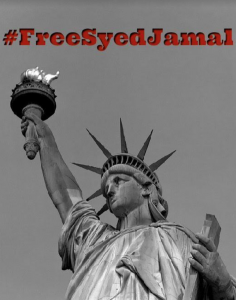 assist in his case. According to Immigration Attorney, David Leopold, any Congressperson or Senator can introduce the private bill which must be followed by a vote of the relevant subcommittee on whether or not to order ICE to produce a report. At that point, an express written request must be written to the director of ICE to stay the deportation pending consideration of the report. Unfortunately, even if a private bill makes it to this point, there is no guarantee that ICE will stop any deportation proceedings. This was seen in the recent case of Amer Adi Othman, an Ohio business man who was deported to Jordan, with a similar bill introduced by Congressman Tim Ryan that was pending.
The statement from ICE on Othman's case is as follows:
"While ICE acknowledges Congress's authority to pass legislation providing immigration benefits to non-citizens, alien beneficiaries need not be present in the United States for a private immigration relief bill to be introduced, considered and/or enacted. An alien who is granted relief through the enactment of a private immigration bill can lawfully travel back to the United States,"
Support for Jamal has grown quickly from his community to around the country, including Congressman Emanuel Cleaver of Missouri's Fifth District. Congressman Cleaver has written letters to ICE and President Trump advocating for Jamal. Jamal's community held a march on February 8th and has phone banking operations in process. Jamal's story has also been amplified on social media, under the hashtag of #FreeSyedJamal.
Jamal's story is one of thousands as ICE continues raids as directed by Trump's Executive Order. As Americans we must ask ourselves, was this what our Founding Fathers intended when building a new country that was to be a refuge to those seeking a new life. Why do we have a system that is set up to make it virtually impossible for law abiding, productive members of society to obtain legal citizenship? What is the urgency to deport people such as Jamal? What are the underlying motives of the Trump administration in carrying out what could be considered nothing less than a purge?
Let us take a moment to reflect on the words of the late John F. Kennedy, Jr.
"Everywhere immigrants have enriched and strengthened the fabric of American life."
#FreeSyedJamal
Contributing Editor: @oliviaresists