Erin Gallagher's visualization of the spread of the #MeToo hashtag. Courtesy of Erin Gallagher. (above)
by Sarah Cascone for artnet News
Last month, the hashtag #MeToo began proliferating across social media as part of an effort by women to illustrate just how frequently they are sexually harassed and assaulted.
Now, multimedia artist Erin Gallagher has harnessed that viral message as a stunningly dense image that shows just how much the hashtag resonated in the Twitter community.
Trained in graphic design, Gallagher now dedicates her practice to visualizing conversations on Twitter. She became interested in the phenomenon after running into a large number of bots on Mexican Twitter while doing some translation work. Curious about how much spam these fake accounts generated, Gallagher began looking at research that visualized the problem.
"Since the first time I saw these graphics, I was in love," Gallagher told artnet News. "I think they are beautiful."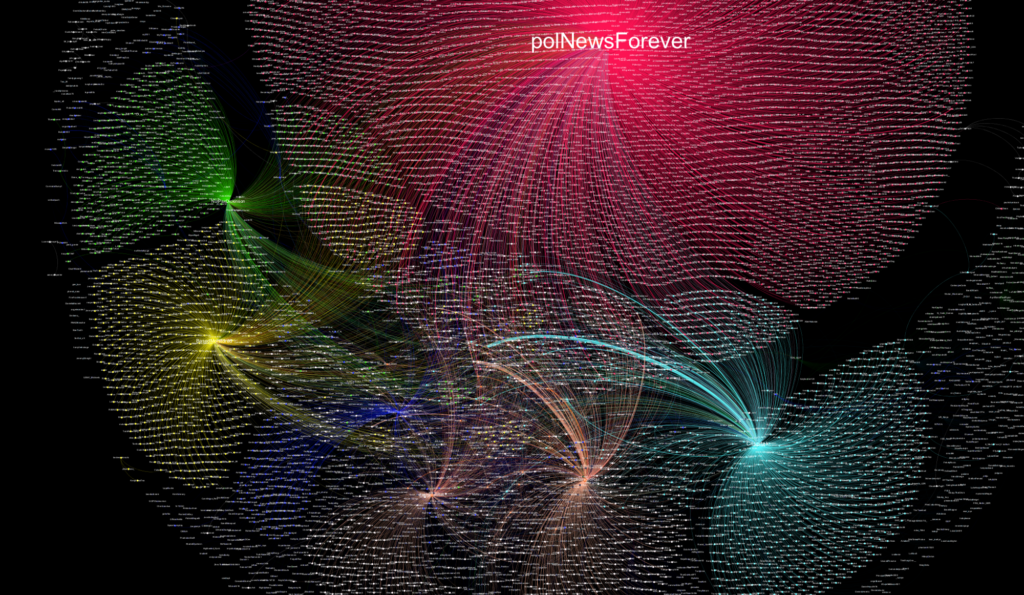 Erin Gallagher's visualization of deleted Tweets of the #UniteTheRight hashtag. Courtesy of Erin Gallagher.
Over the past few months, she's been learning Gephi, an open source visualization software, in order to create imagery of her own. Although the program involves a lot of math and complicated concepts such as modularity and the centrality of the node, the resulting images—blooms of color on a back background—are unexpectedly striking, resembling trailing fireworks in the night sky.
Gallagher's inspiration usually comes from stories in the news, so her Twitter visualizations tend to have a political bent. Unlike her investigation into the effects of bots and automation, however, "MeToo was a little bit different," she said. "It was neat because it was a human network. Here's what an actual giant meaningful conversation looks like."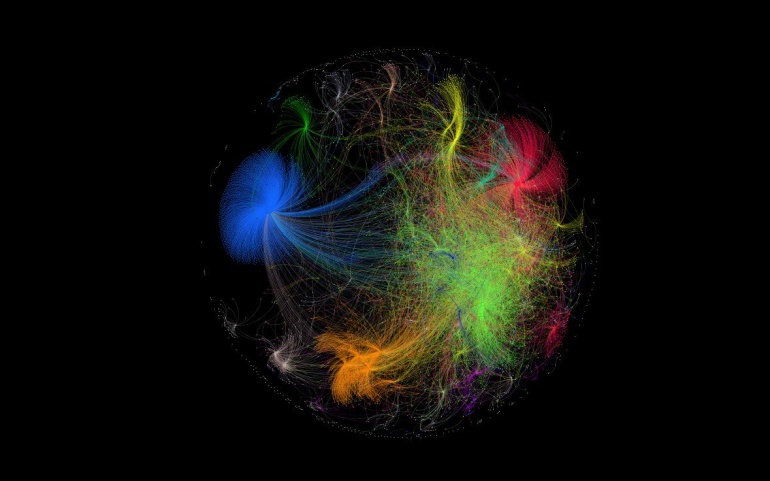 Erin Gallagher's visualization of the spread of the #UniteTheRight hashtag. Courtesy of Erin Gallagher.
The #MeToo movement, founded by activist Tarana Burke, is more than 10 years old, but it took off last month following the damning allegations of sexual assault levied by dozens of women against Harvey Weinstein.
Amid widespread calls to out more offenders in Hollywood and other industries, actress Alyssa Milano posted a Tweet on October 15 suggesting that "if all the women who have been sexually harassed or assaulted wrote 'Me too' as a status, we might give people a sense of the magnitude of the problem."
CONTINUE READING on artnet News.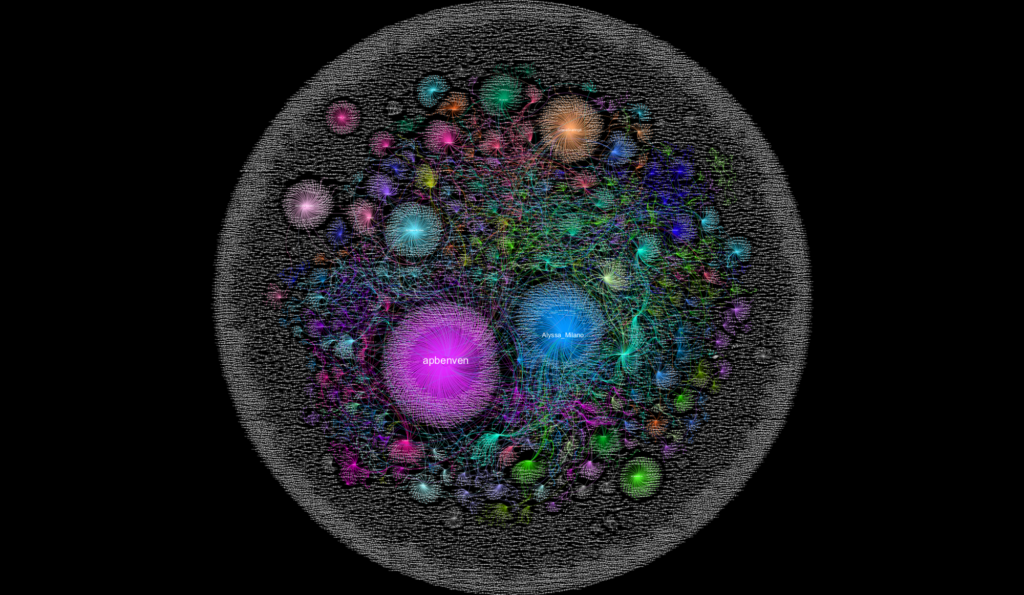 Erin Gallagher's visualization of the spread of the #MeToo hashtag. Courtesy of Erin Gallagher.
Contributing Editor: Sarah Cascone
Sarah Cascone is an associate editor for artnet News, where she has worked since its 2014 launch. She is the co-founder of Young Women in the Arts, and was previously on staff at Art in America. A native of Northport, New York, she went to Fordham University in the Bronx, graduating magna cum laude from the honors program with a double major in visual art and history.