The American criminal justice system currently boasts 2.3 million prisoners. Since 2002, the United States has had the highest incarceration rate in the entire world. Per the Population Reference Bureau, there are 100 prisoners for every 100,000 citizens. We cannot have a discussion about our prison system without first bringing special attention to the amount of black prisoners in America. Black males make up 35% of the prison system, but they are only 13% of the American population. This article will take a look at when that number became so high, why that number became so high, and what we can do to change it.
The War on Drugs, enacted in 1971 by President Nixon, drastically increased the prison population. This War on Drugs began mandatory sentencing for offenders, and instituted no-knock warrants. This cannot be seen as racially motivated, correct? Wrong! Former Nixon domestic policy chief John Ehrlichman stated the following to writer Dan Baum: "We knew we couldn't make it illegal to be either against the war or black, but by getting the public to associate the hippies with marijuana and blacks with heroin. And then criminalizing both heavily, we could disrupt those communities. We could arrest their leaders, raid their homes, break up their meetings, and vilify them night after night on the evening news. Did we know we were lying about the drugs? Of course we did." There you have it, straight from the horse's mouth, the War on Drugs was in fact MADE to disenfranchise black people and hippies. The problem with targeting the hippies, however, was that, on average, in the early '70s, most of the hippies had parents who had the funds to help them out of legal trouble. Also, juries were (and still are) more sympathetic to a white defendant than a black one. In 1977, President Carter began to slowly decriminalize marijuana and eleven states followed suit by decriminalizing marijuana possession. The tide began to turn in 1980, with the inauguration of President Reagan. The Reagans began the popular "Just Say No" campaign in 1981, and reinstituted a zero tolerance policy for drugs. By the end of the 1980s, there were 2,135,432 arrests in the black community for drug charges alone, per the Human Rights Watch. This number steadily climbed in the '90s, and in 1997, 485,054 black people were arrested for drug charges. That is almost half a million. It is important to note that more than 80% of these arrests were for possession, not distribution.
We can now pinpoint when the number began to climb, but why is that number so high? There are a few reasons. Approximately two-thirds of drug arrests result in criminal conviction. A little less than 70% of convicted felony drug defendants are sentenced to prison. Per the Human Rights Watch, "Since blacks are more likely to be arrested than whites on drug charges, they are more likely to acquire the convictions that ultimately lead to higher rates of incarceration." Seventy-one percent of all black convicted defendants received jail time, as opposed to 63% of white defendants charged with the same crime. This is just the tip of the iceberg on why that number is so high, though. Racial bias also causes bail to be set higher for black defendants. A study conducted by a Princeton Review showed that bails set for black defendants are roughly $9,923 greater than those for white defendants. Black people are also more likely to experience police force (stop and frisk, and "routine" traffic stops).
One of the most glaring pieces of evidence we can consider in this article is the crack versus cocaine disparity. In theory, crack and cocaine are the same drug. The effects are pretty much the same, and the appearance is almost identical. What is not identical is the price. Crack, for lack of a better word, is cheap. The sentence for people charged with one gram of crack is the same as 18 grams of cocaine. There is nothing racially biased about this, is there? Of course there is. Even though our country's coke problem is worse than our crack problem, due to crack being for "the poor," it is more likely used by blacks, so the sentence for being caught with it is more severe.
Not all black defendants are arrested because of drugs. I want to take a moment to tell an abridged version of the Kalief Browder story. In 2010, at the age of 16, Browder was accused of stealing a backpack with approximately $1,000 worth of gadgets. He was released due to lack of evidence and witnesses. What is so unique about this case and tragic is that Browder sat in prison, spending most of his time in solitary confinement, for three years awaiting a trail. THREE YEARS! While incarcerated, he was the victim of violence. He was assaulted by the inmates, and the guards would beat him while he was showering. In 2013, Browder was released. In 2015, due in no small part to his time in Rikers Island and the mental anguish he endured while there, Browder killed himself. This type of story is not uncommon in the black community. There are many who have been wrongfully convicted and serve numerous years in prison. For many of them, their release is not the end to their hardships, since employers are not likely to hire them due to "gaps in employment."
Why are black people treated in this regard by the United States Judicial system? The answer is simple: to further disenfranchise the black community. Follow this storyline: Henry, a husband and father of two, is arrested for intent to distribute marijuana in 1982 and charged with a felony. Since Henry was arrested in 1978 for having 2 grams of marijuana, he is sentenced to three years in prison for this being his second offense. In the meantime, Henry's wife and children suffer as there is now only one source of income. When he is finally released in 1985, no company will hire him, and he can no longer vote or associate with other known felons. During his incarceration, his wife had to move to low income housing (which is filled with other felons). To make ends meet he takes a legit job, but it is not enough. He begins selling drugs for the first time and is arrested in the '90s, this being his third strike. He is sentenced to a longer term, and his wife has to work longer hours, leaving his sons to the streets. How do his sons learn to be "men" while Henry is locked up? From the felons who surround them, and thus the circle continues. Before anyone turns their nose or rolls their eyes, this is the EXACT story of many black Americans. One in nine black children has a parent in prison, which means 40% of all black inmates are parents.
I will end this article with a few statistics from the National Registry of Exonerations.
Innocent black people are about seven times more likely to be convicted of murder than innocent white people.
Only about 15% of murders committed by blacks have white victims, but 31% of innocent black murder exonerees were convicted of killing white people.
The convictions that led to murder exonerations with black defendants were 22% more likely to include police misconduct.
Assaults on white women by black men are a small minority, but they constitute half of sexual assaults due to eyewitness misidentifications.
Black sexual assault exonerees received much longer prison sentences than white sexual assault exonerees.
Since 1989, more than 1,800 defendants have been cleared in "group exonerations" that followed 15 large-scale police scandals in which officers systematically framed innocent defendants. The great majority were African-American defendants who were framed for drug crimes that never occurred.
"The degree of civilization in a society can be judged by entering its prisons."

FYODOR DOSTOEVSKY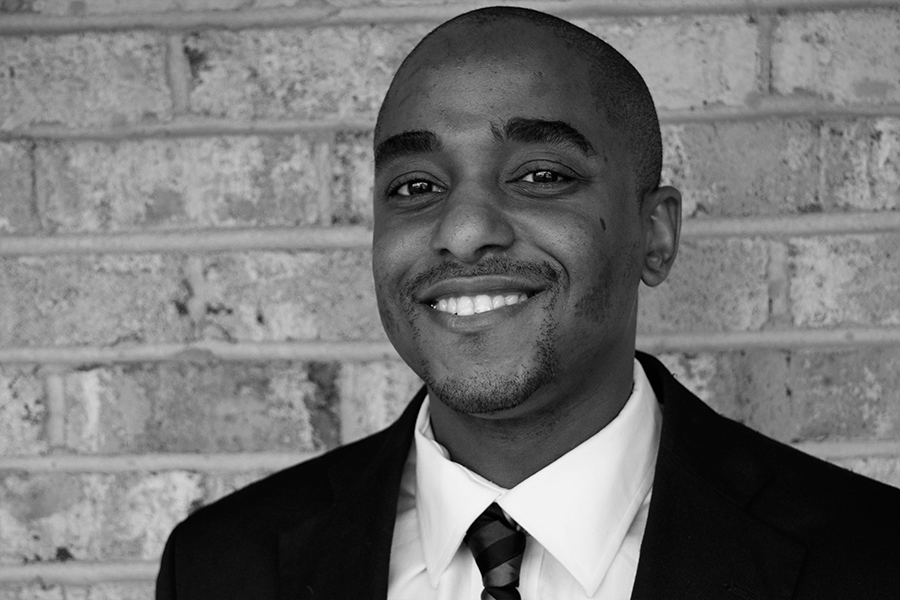 Contributing Editor: Ken Mejia-Beal
Ken Mejia-Beal is a concerned citizen, who cares deeply for his country. Ken wants to make the world a better place for all people. A capitalist with a heart who believes in free thinking and human rights. Ken wants to use his words in order to shine a light on political ventures in order to allow those without knowledge to form strong positions through fact based conversation. Ken resides in DuPage County, within Illinois. He has ambitions to motivate those around him to communicate differing ideas while remaining civil.
Featured Image: GETTY