Yesterday - Mother's Day - infamous head of the abortion mill known as Planned Parenthood, Cecile Richards tweeted this:
Nothing says "I love you, Mom!" like standing up for the right of mothers everywhere to get the care they need. https://t.co/uFRM9UeosH
@CecileRichards Nothing says "I love you, Mom!" Like the deafening silence of a dead baby who will never say "I love you, Mom!" Amiright?
-Heimish Conservative (@HeimishCon) May 14, 2017
The amount of activity I got in my Twitter mentions was astounding. I don't recall this number of replies and comments on a topic in at least a very long time. Thankfully most of the replies were ones from pro-life folks who were stressing how wrong some of the other pro-abortion replies were.
However, I noticed that the pro-abortion folks repeatedly use arguments that are evasive, childish and idiotic. Here are the most common ones, in no particular order. Note that I take no credit for rebutting these ridiculous arguments since the rebuttals are, for the most part, obvious:
1. A fetus is not a baby - This is an entirely semantic argument. It's meaningless. Essentially, the argument is "A human being that is a fetus is not a human being that is a baby." Well, perhaps that's true in certain cosmetic or topical ways, but they are both human beings, so there is no actual reason to think that murdering the former should be morally different than murdering the latter. It is also true that "a human being who is a female is not a human being who is a male," but I don't hear anyone arguing (thankfully) that there should be a difference morally between murdering one and not the other.
2. If you care so much about life, why don't you support [insert government program] that helps poor people take care of kids after birth? - This is an obvious non-sequitur. One can hold that murder is wrong even though they hold the government has no business forcing other people to take care of a person whose murder is prevented. And people can hold that murdering a baby is wrong and also hold that government programs are good. The two issues aren't connected. The mafia murders people, yet nobody thinks that murder should be illegal only if we steal money from law-abiding citizens to cover costs that the mafia would have if they were to be prevented from murdering. Unfortunately, pro-lifers sometimes buy this argument and respond with "if you don't can't take responsibility, maybe you shouldn't have a kid." While this is a good point for the vast vast majority of cases, it grants the premise that somehow the government is responsible for enforcing charity. It also opens the door to the next dumb argument:
3. What about rape or incest, huh? - Again, this is an argument that suffers from the same fallacy as #1: "A human being conceived through rape or incest is not the same as a human being conceived through regular consensual means." Really? They are both human beings, so what difference does it make how they were conceived? Moreover, why would such considerations cease after birth? If a mother decides when the child is 12 that she can't bear the pain of seeing the result of her being raped day in and day out, does she have the right to kill the child? Of course not! A human being is a human being is a human being. Another problem with this argument is that it uses a case that is rare in the extreme to try and prove something about the ordinary. This argument is so silly that there can be only one reason the left uses it so often: it's very difficult to not feel bad for a rape victim even to the point where you are willing to do almost anything to alleviate the pain they're in. Nevertheless, murder is clearly immoral even if the murder would alleviate someone else's pain.
4. My body, my choice. - Well, yes, and that's why I have no problem if you want to get breast implants or undergo breast reduction surgery; I don't want to make it illegal for you to surgically alter your genitals, to have an elective hysterectomy or to have your tubes tied. Your body, your choice. I just don't want you harming someone else's body, namely the child's. Your child's body, NOT your choice to murder your child.
5. How can you be pro-life if you support the death penalty? If you're pro-life you have to support ALL life. - This is one of the more insulting arguments made by pro-abortion folks. Nobody believes this. Even they don't believe it. The death penalty is administered to people who are deserving of death. Abortion is administered to babies because their mothers don't want to have them. The only logical reason to be against the death penalty is that in some cases we are unsure about the person's guilt. But I think it would be hard to find someone who believes that if we know for certain a person is guilty of heinous murderous crimes that capital punishment would be unwarranted. And it CERTAINLY is, at best, a debate with no relation to whether an innocent baby ought to be put to death simply because the mother prefers to do so.
All of these arguments are distractions from the only question that actually matters: Is the fetus a human being that deserves the protection of its life like all other human beings deserve?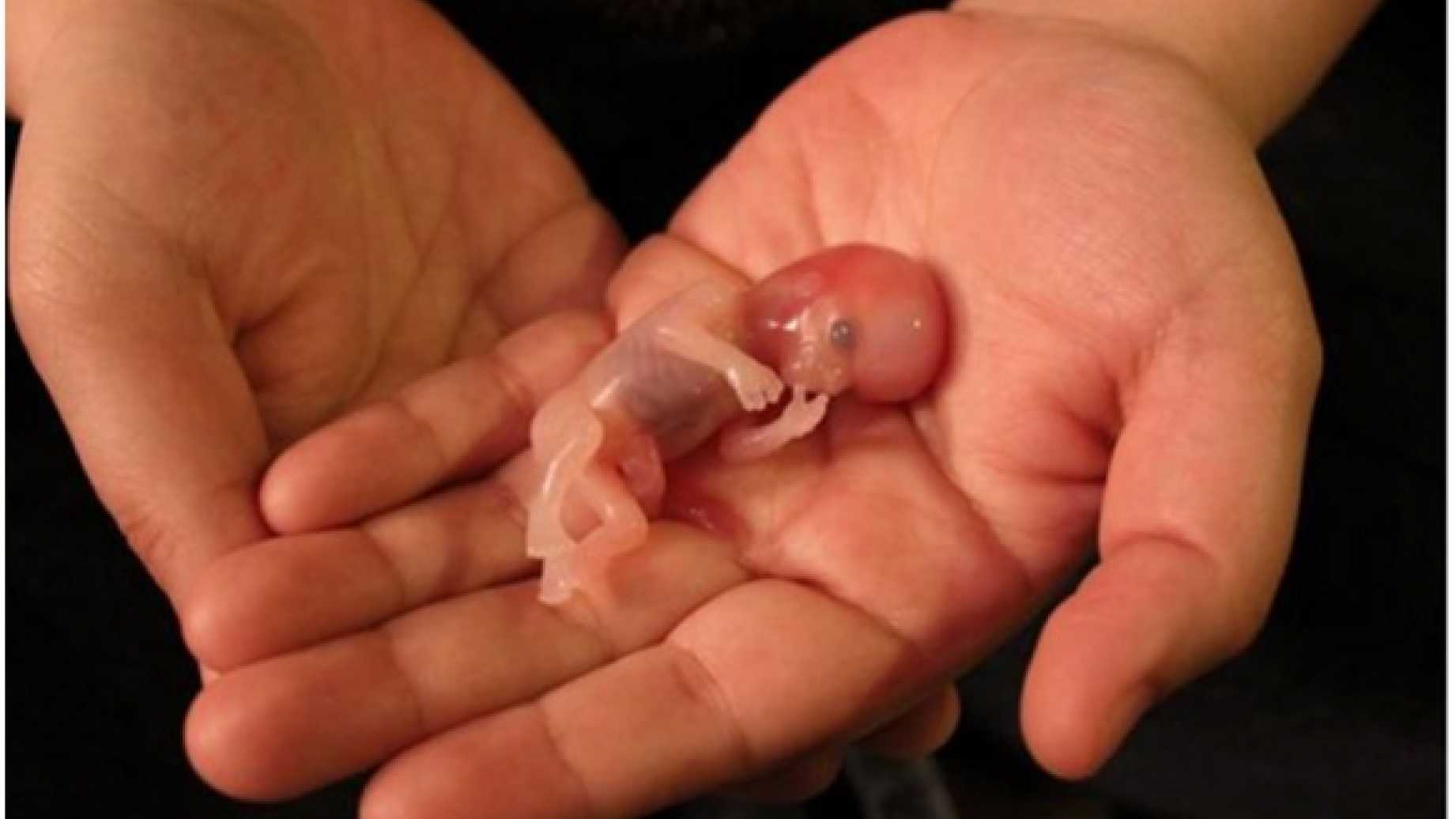 I'm sick of getting distracted by all the other irrelevant arguments because this really is the only one that may be worth having. Now, there may be some complex discussion about this at earlier stages in pregnancy from the point of view of religion. For example, in Orthodox Judaism, although abortion is certainly forbidden as a general rule, there are slight differences between the extremely early stages of pregnancy and the rest of pregnancy.
However, religion should not be the sole basis for secular law and I think most leftists would claim to be happy to rid the law of religious influence entirely. So, I will argue that from a secular scientific point of view, there is simply no moral case for abortion except perhaps in situations where the baby is a genuine threat to the mother's life. The reason is simple: Any differences that one can concoct between a fetus at any point in pregnancy and a baby after birth are arbitrary insofar as the morality of taking the child's life goes.
From the moment of conception, the child has a unique DNA that is human. If scientists were to find a heart cell belonging to a fetus (a heart cell which came from a heart that begins beating around 3 weeks after fertilization, by the way) on another planet, they'd be certain that human beings had been on that planet. If they were able to locate the mother of the baby, they'd be certain that the baby is a unique human being and is not the mother. There are no other considerations that obviate the moral prohibition of murdering this child. Viability, pain sensation, awareness, etc. are irrelevant just as they'd be irrelevant in an adult human being: You can't murder someone who will likely die anyway; You can't murder someone even if they will experience no pain; You can't murder someone if they're comatose.
A human being is a human being is a human being. And an innocent human being deserves protection from those who would harm it just like any other innocent human being.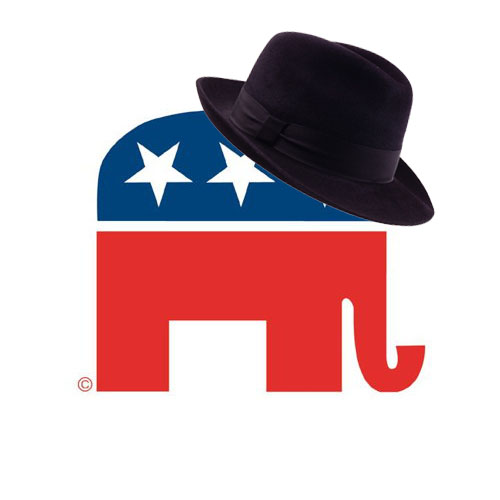 Contributing Editor: Heimish Conservative
Heimish Conservative is an Orthodox Jew who is politically conservative and can be found on Twitter @HeimishCon