It's a tough time to remain in a relationship with someone who truly supports the President. The heat is on; our core principles now govern whether or not we will become estranged from our friends and family. It's hard, every time I hang out with my Trump-Fan friend, not to preempt the visit with the concerns of the world in my mind. Questions of racial injustice, nuclear war, healthcare debates, and a plethora of other topics over which we are constantly being forced to pick a side. Any time we have a meal together; it's awkward, but we dodge daily topics because they may create an argument over the dinner table. It is truly painful hearing what the President stands for, because then I must know that my friend is likely in blind agreement with his rhetoric. It is not easy to maintain a relationship when someone is trying their best to point out every extreme ideology that we must dispute, and then either oppose or ignore. To give some hope to those of you out there with loved ones who are ideologically opposed to you, my friend and I believe we have worked out a simple way for politics to not rule our every assumption about each other. And our method is fairly simple; we refuse to assume anything at all about the other one's beliefs. Instead, we talk.
When the President politicized the NFL this weekend, my heart began to sink. Even our sanctuary from the stresses of weekly civil life, our lazy Sunday hours enjoying cheese-laden food and trash-talking each other's team, were now going to be trampled with profound debates. And these were no small issues- respect for the flag, the anthem, and those who have served, versus the freedom to publically disapprove of the state of a nation born of racial inequality. "Here we go", I sighed to myself. "I'm going to go over there and get riled up over his misrepresentation of this protest, and we are just going to bicker. We are going to fight. We are going to battle over this issue." And so, just as Trump had hoped, I readied myself for Sunday Primetime War.
Before I left my house, it struck me that, if there is one; this may well be Trump's entire plan. To have us focus on hating each other, on calling each other out for holding opposite views, and in turn his supporters will strengthen in their adoration for him. I mean, he does need it- he spent last week infuriating them by shaking hands and making deals with Democratic leaders, not to mention how much distraction he requires since the investigation into a possible collusion with Russia quickly picks up speed. Admittedly, I threw around the idea that this NFL debate didn't need to make its way into my life if I didn't want it to. If I didn't want to argue my point with my Trump-supporting friend, I could probably avoid the topic altogether by showing up midway through the second quarter. But then Trump succeeds in dividing us another way- if I actively avoid this subject, we would begin a trend where we stop discussing all matters that worry us, purely out of fear of a dispute. We could then begin to assume that we already know what the other one believes, and we will begin to hate them for the beliefs we assume they hold. And so I stopped in my tracks, plucked up a little courage, and went to my friend's house to watch Sunday Football. I knew that if the subject arose, I was armed with a vast knowledge on American racial history, and my own well-founded opinions. But I wasn't going to let the threat of a disagreement come between me and a good old game of American football with my buddy.
As it turns out, communication goes a long way. (Who would've thought?) After hugs from his kids and a slice of cake from his mom, my friend and I got chatting about the early morning Presidential twitter tirade. To my complete surprise, he had stopped following Trump's daily musings a while ago. He had concluded that, although Trump may be the man he believes can push policy that makes sense for a better country, he is also well known for talking a lot of unnecessary shit. I appreciated that even Trump's base tunes out now and then. Sometimes they're unsure of what to think. Or they're in disagreement on whether or not his newest outburst really needed to be brought to the public's attention. Many Trump supporters are in fact not overtly interested in politics, hence their vote for a man just like them. My assumption that my friend's ideological identity signified his political involvement and knowledge on political subjects was vastly overstated, and our conversation went more like a light gossip should: "Did you see what he said today? How ridiculous is that! I mean, I can understand your side, but I don't agree with it. He really needs to tone it down. He's just deflecting from the Russia investigation. I'm so tired of this. When will it all end? Focus on Puerto Rico!" And at last I realized, there are other things going on in our everyday lives that warrant our unbridled attention. There are disasters in the world that we can work together to solve, there are people without homes that we can rally around, donate to, and help. We don't have to look the other way and abruptly stop caring about one another because, during weakening moments of his power, Trump wants us to remember that we are actually divided on everything.
It may be true that we cannot agree on all issues. But one thing we can do is to agree to stop falling for his tactics. He is likely enjoying how we all turn on each other and we forget to care as much as we should about his many defects. We can have a tactic of our own to stay together as a community; find out what the other person actually believes, find some common ground, and then from that point, continue to support causes dear to our hearts. We don't have to argue over everything he throws in front of us. We can attempt to educate the ignorant, discuss and debate with the out-of-touch. We can provide supporting evidence for our thoughts, we can even freely protest for his impeachment. But we cannot assume to know what our neighbors truly think, just because Trump says so. We cannot turn on each other simply because he tells us we should. We cannot allow ourselves to merely despise anyone across the aisle because he tells us to choose a side. I'm trying to stand in between.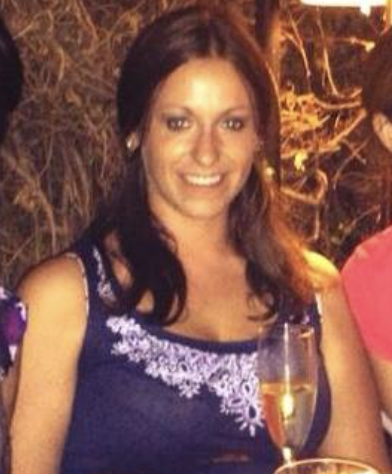 Contributing Editor: Melanie 'Brit' Smith
Melanie 'Brit' Smith is a research writer and recent graduate of UC Berkeley. Hailing from South London, England, Brit has spent her adult live living, traveling, and studying the different cultures of the United States. She currently lives in Boston. Read more of her writing at medium.com/@britblueeyes