What: Today is the one week anniversary of the Santa Fe High School shooting when a gunman used his father's Remington shotgun and a .38 revolver to kill 10 students and educators and injured 13 others in Santa Fe High School in Texas. To stand with the students, educators and the community of Santa Fe, the Newtown students from Jr Newtown Action Alliance (Jr NAA) together with students from New York City will hold a Die-In at Washington Square Park in New York City at 6:00 pm this evening.
Once again, the Members of Congress who take money from the National Rifle Association (NRA) and the National Shooting Sports Foundation (NSSF) have sent their thoughts and prayers but they have failed to take meaningful action to end gun violence after five of the deadliest school shootings in America---Columbine, Virginia Tech, Sandy Hook, Umpqua, Parkland and now Santa Fe---and rising everyday gun violence in America. For over 24 years since Columbine, these members have sacrificed thousands of children's lives for gun industry profits.
• A recent Washington Post analysis showed that "from 135,000 students in at least 164 primary and secondary schools to more than 187,000 on 193 campuses" have been exposed to gun violence during school hours since the Columbine High massacre in 1999.
• Since the Sandy Hook shooting in 2012, over 7,000 children have been killed by guns, more than American soldiers killed in war since 9/11.
• A recent CNN analysis showed that there have been at least 288 school shootings in the United States since January 1, 2009---57 times as many shootings as the other six G7 countries (Canada, Germany, France, Italy Japan and the UK) combined.
The Newtown students are holding this protest to send a strong message that they will no longer tolerate being senselessly gunned down in schools, movie theaters, malls, churches, concert venues, and in the streets. Too many lawmakers who stand with the NRA and the NSSF use deflection tactics to skirt around the fact that America has weak gun laws, which directly contribute to the rising number of mass shootings and everyday gun violence in towns and cities across America. The NRA and the NSSF have spent millions of dollars to elect politicians, including Donald Trump, who will push "the guns everywhere to anyone" agenda.
The Jr NAA encourages all students to:
1.) Sign up to hold a school voter registration event on Friday, May 29th by registering your school at http://info.headcount.org/signup
2.) Join Newtown High School and turn your school orange on the National Gun Violence Awareness Day on June 1st by signing up at http://bit.ly/WearOrangeSchools @Junior_NAA
3.) March and rally in Newtown, Connecticut on June 2nd from 5-7PM by signing up at http://bit.ly/NewtownMarchRally @Junior_NAA
4.) Register to vote to commit to supporting candidates who make the #NoNRAMoney pledge. @NoNRAMoney
5.) Support the #NoRA initiative to counteract the influence of NRA money on American politics. The #NoRA campaign is supported by actress Alyssa Milano, other celebrities, activists, survivors and many organizations including the Newtown Action Alliance. @NoRA4USA
6.) Participate in the National Die-In Day in Washington D.C. and beyond on June 12, 2018 on the second anniversary date of the Orlando Pulse Nightclub shooting. @NationalDieIn
Who: Student activists from the Jr Newtown Action Alliance Club from Newtown High School and New York City.
When: Friday, May 25, 2018 at 6:00pm
Where: Washington Square Park, New York City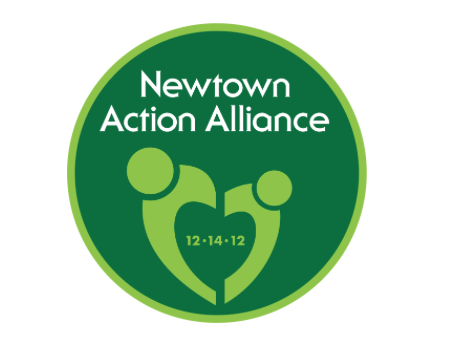 Newtown Action Alliance
Newtown Action Alliance (http://alliance.newtownaction.org/) is a Newtown-based, national grassroots organization formed after the Sandy Hook Elementary School shootings. Our mission is to achieve the steady and continuous reduction of gun violence through legislative and cultural changes.
Featured Image: Shannon Stapleton—Reuters