Growing up in Virginia gives one a unique perspective. We Virginians spend our formative years immersed in history, and almost daily we're reminded of the role our state played in the forging of America. We've been on both sides of history, and our pride is tempered with a healthy dose of humility. When Massachusetts started a fight it couldn't win back in 1775, we came to the rescue. Our generals and officers brought incredible vision and leadership, while our rank and file soldiers and riflemen showed admirable skill and bravery. Continental soldiers were overjoyed at the arrival of Virginia regiments to any camp. Daniel Morgan's Virginia Riflemen are credited for the rout of the British at Cowpens, the beginning of the British retreat through North Carolina and toward the Atlantic. This retreat ended at Yorktown, where the most famous Virginian of all forced the surrender of British General Cornwallis, proving that the Declaration of Independence wasn't just a piece of paper.
Less than a hundred years later, South Carolina shot its mouth off and started a war, and our state was compelled to come to its aid. I was taught in high school history class that the Civil War wasn't really about slavery – it was fought because of the vastly different economic and trade interests of the Northern and Southern states. It took me a few years to realize that this theory was absurdly false, and that my teachers somehow wanted to perpetuate the notion that the Confederate cause was noble. In an attempt at charm, some Southerners still refer to the war over slavery as "The War of Northern Aggression." To this day, they refuse to acknowledge that their side wanted to continue treating an entire race of people as livestock, and that the Yankees fought for what was right and just. Virginia seceded, but lost almost half of its territory to the Union, as the hillfolk from Appalachia failed to identify with the cause of the Tidewater gentry. The scar on the map runs literally through my hometown, and is still there for all to see – a sobering reminder of the division still present in America.
America's identity crisis brought a bloody, devastating fight. While in Northern Virginia a couple of years ago, I visited the beautiful Manassas (Bull Run to a Northerner) Battlefield Park. It was a crystal clear, warm September afternoon. I strolled along alone reading markers and reflecting upon the clash of ideologies, and the carnage that can bring. 620,000 Americans lost their lives in that horrible war.
A few years before that, I was heading west on Route 460 between Petersburg and Roanoke on a sweltering, still August day. My old Wrangler's top was down, and if I drove fast enough, the wind kept me cool. It was a trip I had made a few times between Kitty Hawk, NC and my hometown in Bluefield. I stopped at the Virginia Diner for peanuts and ham like always (you understand if you've ever driven that stretch), and after getting back on the road, I soon saw signs for Appomattox Courthouse. I figured that every American, and certainly every Virginian, needed to see the history there. Shunning the guided tour, I explored alone. As I peered through the windows of the courthouse, I could almost sense the relief that Grant and Lee must have felt as the surrender papers were signed. The carnage was over – no more men were going to die because of their orders. It was a quiet, spiritual moment for me. My state had fought on the wrong side, and although the Virginians most certainly fought valiantly, we had lost.
I've come to the conclusion that there isn't a better life lesson than getting into a fistfight – and losing. So thanks to my heritage, it is my birthright to choose battles very carefully. I find it best to first confirm that the fight is justified, then that I am joining the right side. Most times, these two variables are so unclear that my best course of action is not to join the fight at all, but instead continue to watch, read, and think. But as a born and bred Virginian, when I decide to fight, I am compelled to fight furiously and persistently, because I know that my legacy could be at stake.
To fully appreciate our Constitution, one must view it in its historical context. The Founding Fathers had just waged a long, expensive, bloody, and devastating war to rid themselves of a totalitarian dictator. In attempts to safeguard against future authoritarians and avoid another terrible but necessary revolution, they painstakingly drew up a set of sacred laws which would protect the citizens' ability to dissent against the government, even alter it. The right to dissent is under serious assault in America. Voter suppression, the battle to repeal Net Neutrality, and attacks on the free press aim to suppress the will of the many in order to secure the wealth and power of a few. Those in opposition to a burgeoning American totalitarian regime need a clear, simple goal and purity of purpose. That goal should be to preserve the right of every American to dissent when he chooses. America was not founded so that her future citizens would bow to a king – she was founded on the sole purpose of preventing just that.
My state has been on the right side of history, and the wrong one. My state knows the difference. It may bring great anxiety to acknowledge that we need to fight; it is much more comfortable to ignore the signs and just hope the current trends don't continue. But if we wait until the bedrock of America is washed away from beneath us, then what is left to fight for?
As our shared history illustrates, Virginians compelled to fight are a force to be reckoned with. The 2017 Virginia election results were both fitting and poetic. Fifteen of the 100 seats in Virginia's House of Delegates turned from red to blue. The state selected a Democratic governor, lieutenant governor, and attorney general. Danica Roem is the first transgender official elected to serve on an American state legislature. "Discrimination is a disqualifier," she repeated on the campaign trail. Her constituents went to the polls and proved her right.
Virginians are bringing both a reckoning and recommitment to American ideals. Read the Constitution and understand that America was literally designed to be Progressive. Virginians have overwhelmingly rejected the notion that America must go back to become great. Forward is the only way. The train of American progress isn't stopping. People can choose to either get on it, or under it. May American citizens see the example of millions of Virginians who decided to fight, and become inspired to join us. My home state will continue to show the world what makes a Virginian fight, as well as the fury, skill, and stamina we bring to the battle.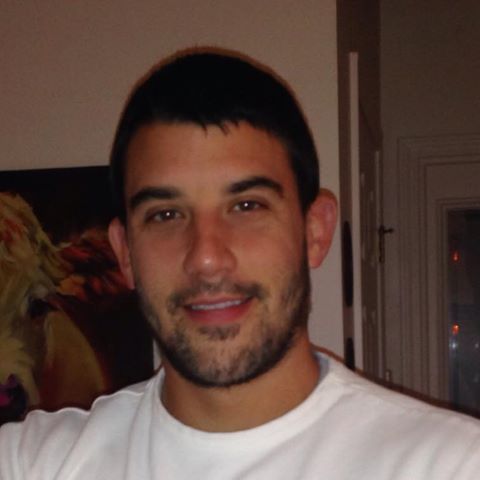 Contributing Editor: Keith Pochick
Keith Pochick is a residency-trained Emergency Physician and Freelance Writer in North Carolina. He mostly explores ways to maintain humanism in medicine and the importance of promoting health of doctors and healthcare workers. An avid, albeit amateur American History buff, he currently thinks and writes about sustaining America's identity and ideals. He is married to a pediatrician, and spends his free time cleaning his own gutters and coaching a 4th grade hoops team. Though he cut his teeth on Led Zeppelin, at times he will sing along to Taylor Swift songs in his minivan, even when no one else is in there. He has found Taylor Swift songs to be catchy as hell.