An Ohio congressman -- and the chairman of the GOP efforts to hold the House in 2018 -- admitted something this week that politicians usually try to hide: The Republicans owe their big majorities to gerrymandering.
"It starts with the congressional lines," Rep. Steve Stivers told Politico, conceding that his party has started with a big advantage throughout this entire decade. "After the redistricting in 2011, a lot of districts were shored up substantially. And that makes a difference."
Gerrymandering – the dark art of drawing district lines to benefit your party and to minimize the voice of your opponents – is one of the most serious problems facing our democracy that few people ever talk about.
We need to pay serious attention: It's among the root causes, and effects, of the extreme polarization and dysfunction in our politics. This decade – thanks to determined partisans, sophisticated new mapping technology, and our single-member winner-take-all districts -- it has reached such toxic heights that several battleground swing states have not seen a single competitive race for Congress.
Gerrymandering is a problem as old as America itself. It's named after a Massachusetts governor, Elbridge Gerry, whose party drew such fanciful state senate districts in 1812 that a newspaper cartoonist caricatured them as a salamander.
It's based around an important idea. We redraw the lines for every state legislative and congressional seat every 10 years, after the census, to account for population shifts and ensure that districts are equal.
Today's gerrymanders, however, are not your father's gerrymanders – and they certainly aren't the Founding Fathers'. They have become a high-tech means to disempower voters and entrench legislative majorities even when a party wins fewer votes, in election after election. If you wonder why our politicians feel so unaccountable, why government seems so dysfunctional, why common-sense solutions with wide public support go nowhere, why no one seems willing to compromise – well, gerrymandering helps provide the answer.
Big data, powerful map-making software and dark money, however, have provided the accelerants that make today's gerrymanders more corrosive to democracy, longer lasting, and much more deeply partisan than at any time in our history.
Our red-leaning electoral map begins with a political strategy aptly named REDMAP.
Go back to what Rep. Stivers told Politico. Stivers is referring to the Redistricting Majority Project, or REDMAP. After the 2008 election, when Democrats swept the White House and Congress, savvy Republicans understood that the 2010 census provided the party with a path back to power. That year, the REDMAP architects spent $30 million targeting control of state legislatures in tightly divided swing states like Ohio, Michigan, Pennsylvania, Wisconsin, and North Carolina, among others. By flipping those chambers red, Republicans guaranteed themselves unilateral control over redistricting in each of those states the following year. I tell the story of how this happened in my book "Ratf**ked: Why Your Vote Doesn't Count."
Karl Rove laid out the plan in a March 2010 op-ed in the Wall Street Journal. Democrats must not have gotten their paper that day. Rove named the down-ballot, small-town races that Republicans would use to retake control of Congress – and hold it for as long as a decade, maybe more. If Republicans could win 107 key state legislative races that fall, Rove wrote, they'd have complete control of drawing some 190 of the 435 congressional districts – all by themselves, without any Democrats in the room.
That's exactly what happened. The 2010 GOP wave would be especially consequential because it was a redistricting year – and Republicans were ready to take full advantage of the spoils, aided by the most sophisticated line-drawing technology that partisan map-makers have ever had.
In Ohio, mapmakers barricaded themselves into a private suite at a Columbus hotel, dubbed it "The Bunker," and together with strategists from the RNC and then Speaker John Boehner's political team, devised new lines based on complicated algorithms designed by painstaking study of partisan voting patterns. Private meetings, secret locations, personal email use for state business, email exchanges that show last-minute changes to the maps with an eye to campaign contributions, maps kept private as long as possible before being shown to the public. The pattern plays out in state after state after state.
In Florida in 2010, mere days after voters overwhelmingly backed two constitutional amendments that prohibited drawing districts that favored or disfavored an incumbent or a political party, the smartest Republican strategists in the state gathered and began plotting an end run to maintain control.
Later emails, also revealed through discovery, show the painstaking efforts these strategists made to draw lines that maximized partisan advantage, the sophisticated models and algorithms they created, and the depths they went to conceal their involvement. You could imagine it coming from a John Grisham novel: a secret, shadow redistricting process, highly technical and partisan maps created by operatives then funneled into the public process under the names of real voters, sometimes their wives, sometimes a phony Gmail address created for a former intern.
In Wisconsin, where operatives tied to legislative leaders and Paul Ryan moved into a law office across from the capitol, a firm with deep partisan ties, dubbed it the "Map Room" and tried to claim attorney/client privilege for a process that emails and memos showed was infected with partisan intent. It's a story of destroyed hard drives, a novel effort to use race data to pack districts around Milwaukee and Madison (even while courting Latino organizations and other civil rights groups in an effort to take them off the table in any future legal battles), and generating talking points for legislators that emphasized how all this was really about electing minorities. Sure, as one email showed, "by wildly gerrymandering the seventh district, I can move the Hispanic voting age population in the senate seat from 40.8 to about 42.6." That's the level of granularity we're talking about.
So flash-forward to 2012: Barack Obama is re-elected, Democrats control the Senate, and Democratic House candidates garner 1.4 million more votes than Republicans. But in the first election run with these new lines, the maps hold. They are the Republican firewall. Republicans keep power in the House, with a decisive 234-201 majority, despite hundreds of thousands of fewer votes.
This is especially dramatic when you look at those once-battleground swing states that were targeted by REDMAP. In Michigan, Democratic candidates won 240,000 more votes than Republicans – but because GOP mapmakers packed them so effectively into very few districts, Republicans won nine of 14 seats.
In Ohio, Republicans won a supermajority in the state House despite having fewer overall votes – and captured 12 of the 16 congressional seats, 75 percent, with just over 50 percent of the vote.
In Pennsylvania, Democratic congressional candidates win nearly 100,000 more votes – Republicans, however, win 13 of 18 seats. In other words, Democrats won more than 50 percent of the vote, but fewer than 30 percent of the seats.
This happens in state after state – the maps produce just the results the Republicans imagined.
Look at it like this: Pennsylvania, Wisconsin, Michigan, Ohio and Virginia all go for Obama in 2012. This is a deeply partisan presidential election that sees the fewest split ballots in almost 100 years. But those states cumulatively send to Washington 47 Republicans and 20 Democrats. That's more than two to one, and not reflective of the partisan breakdown.
These lines have endured through three very different elections in 2012, 2014 and 2016. Consider, once again, Ohio, Pennsylvania, Michigan, North Carolina and Wisconsin. These are five competitive states, but they send 49 Republicans and 20 Democrats to the House. In what should be deeply worrying news for those hoping for a "Blue Wave," Democrats have not flipped a single seat blue in any of those states on these maps.
In fact, these maps have already proven stout enough to turn back last fall's "Blue Wave" in Virginia. Democratic candidates for the Virginia's house of delegates in November, and the turnout and enthusiasm helped flood many more lines than most experts imagined. But while Democrats picked up 16 seats, that still wasn't enough to take control – Republicans will once again run the chamber, despite the popular will.
If Democrats want to take back the U.S. House, they'll need to overcome gerrymandering and geography as much as their Republican opponents. Most political scientists estimate that Democrats will need to win 54 percent of the two-party vote to have a chance at the majority. Not only is that far upwards of 50 percent, but it would require a larger percentage of the vote than the 2006 (52.3 percent) and 2008 (53.2 percent) Democratic waves, as well as the 2010 (51.7 percent) Republican wave.
How do we fix this? Well, the courts have become increasingly alarmed. In Wisconsin, a three-judge panel of federal judges declared the entire state assembly map – the one devised in the "Map Room," which elected 60 Republicans and 39 Democrats in 2012 even when the Democrats won 170,000 more votes – to be an unconstitutional partisan gerrymander. That case, Gill v Whitford, is currently at the U.S. Supreme Court and should be decided by the spring.
Two other states – Pennsylvania and North Carolina – have invalidated their entire congressional maps this month as unconstitutional partisan gerrymanders as well. In Pennsylvania, the state supreme court found the districts in violation of the state constitution and ordered new maps in place by February, well in time for November's elections. Republicans have appealed to the U.S. Supreme Court to block the order. The North Carolina case has been temporarily stayed by the Supreme Court, likely pending a decision in the Wisconsin case, as well as one from Maryland, which involves a single congressional district gerrymandered by Democrats. Oral arguments in the Maryland case, Benisek v Lamone, will be heard in late March.
The bottom line is this: A Frankenstein monster has been unleashed on our politics. Gerrymandering helped Republicans guarantee themselves control of Congress – but as we have seen, the leadership also generated a Republican caucus they could not control. It has changed the tone and tenor of our politics – and helped lead to 400 of 435 districts that have no true competition beyond a potential intra-party primary.
Our Congress has an average approval rating between 10 and 15 percent in most polls. But in 2016, only eight incumbents lost, and the average margin of victory was 37 percent. We only had 17 races of 435 within 5 percent. There were no competitive races at all in 42 of 50 states. More than 90 percent of all districts were "landslide districts" where the results were certain before people went to the polls – if they bothered going to the polls at all. This is not healthy for competitive, representative democracy.
Members from these uncompetitive districts need only guard their base – compromise, governing, seeking common ground, all of the things that are central to the art of politics – are the exact things that threaten their livelihoods. If you're elected from a district drawn to elect a Republican or Democrat with 60 or 70 percent of the vote, you also have no incentive to compromise. You can't lose the general election – but you could face a contested primary by someone further to your left or right.
Uncompetitive districts have made the government responsive only to the extremes. They are a key reason why we can't get action on issues even on issues where most Americans agree. Our members of Congress need not listen to the people because they have become insulated from them. One of our founding fathers, John Adams, wrote of having a legislature that is an exact replica of the people, in miniature. What we now have is the opposite of that vision. When we allow partisans to hijack district lines, we give them the power to hijack democracy itself.
This is not going to be easy to undo. The system has been knotted up at all different levels – state Houses, Congress, state judiciaries – and barring effective and winning litigation, or successive wave elections of the like we have not seen in decades, it may take years and many election cycles for these far-reaching consequences of the 2010 election to be cleared away.
The Russians did not do this. Our own political parties did. If our democracy was a horror film – and increasingly it resembles one – the terrifying call would be coming from inside from the house.
Our system is infected. The rot starts with state legislative districts and then rigged congressional lines. It hardens when these bodies move quickly to restrict voting rights. It calcifies when majorities are unable to change these outcomes at the ballot box, either because politicians are insulated from the voters or because districts are engineered to wipe out any genuine competition and debate. And it is all the more dangerous, distorting and harder to solve in an age of deep partisan polarization.
But back to Steve Stivers – the Ohio congressman who told Politico that GOP gerrymandering could save the party's U.S. House majority. Let's say he's right, and that 2012 repeats itself in 2018, with Democrats winning more votes but Republicans taking more seats. Under that scenario, Republicans would control the presidency, the Senate and the House – all with fewer votes.
If gerrymandering made your eyes glaze over before, that's a pretty terrifying wake-up call.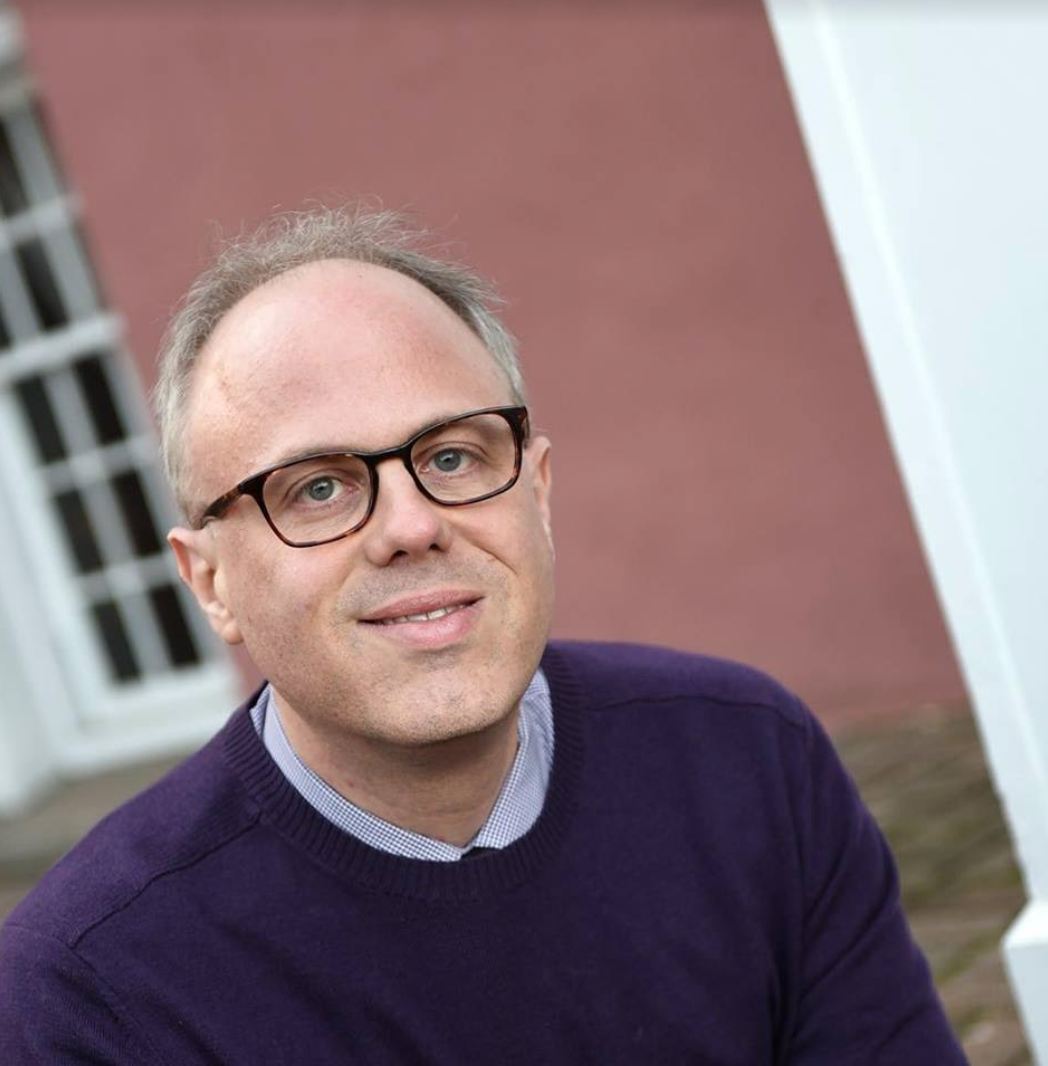 Contributing Editor: David Daley
David Daley is the author of "Ratf**ked: Why Your Vote Doesn't Count" (Norton/Liveright)