Activists highlight gun safety, LGBTQ+ equality, and survivor resources in wake of political inaction

Orlando, Fla. - Pulse and Parkland survivors will join with grassroots organizations, community and faith leaders, and Orlando March For Our Lives students to demand action from political leaders to end the epidemic of gun violence, reject NRA influence, and address the forgotten needs of the community two years after a horrific mass shooting at an LGBTQ+ nightclub on Latin Night in Orlando left 49 people dead.
612 days passed between Pulse and Parkland while Governor Rick Scott did nothing to reduce gun violence. His promise to take executive action to protect LGBTQ+ state workers from discrimination was broken and mental health funding for Central Florida was slashed.
Two years later, we renew our calls to #HonorThemWithAction through advocacy and political activism to ensure all communities, including the most marginalized, are kept safe from gun violence and that the memories of those taken by the epidemic of gun violence are never forgotten.
WHO:
Rally Organizer: Brandon Wolf, Pulse survivor, No NRA Money national spokesperson
Participating Organizations:
The Campaign To Keep Guns Off Campus, Equality Florida, Faith In Public Life, Florida Coalition to Prevent Gun Violence, Florida PTA, Gays Against Guns, March for Our Lives Orlando, Moms Demand Action, No NRA Money, QLatinx
Speakers to include:
Brandon Wolf, Pulse Survivor and No NRA Money Spokesperson
Aly Justice, M4OL - Orlando
Maria and Fred Wright, Parents of Pulse Victim Jerald Wright
Daniel Duff, Parkland Survivor, M4OL
Diego Pfeiffer, Parkland Survivor, M4OL
Ishmael K. Perez, QLatinx
Terri Steed, Joy Metropolitan Community Church
WHEN: Monday, June 11th 6:00PM - 7:30PM
WHERE: Orlando City Hall
RSVP: Credentialed members of the media who would like to attend should RSVP to wesley@equalityflorida.org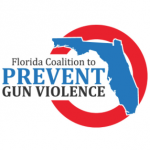 A coalition from around the state and nation, calling on Florida officials to address the crisis of gun violence.